Staying true to its brand essence, our client [yellow tail] has lit up this year's Sydney Festival in Hyde Park.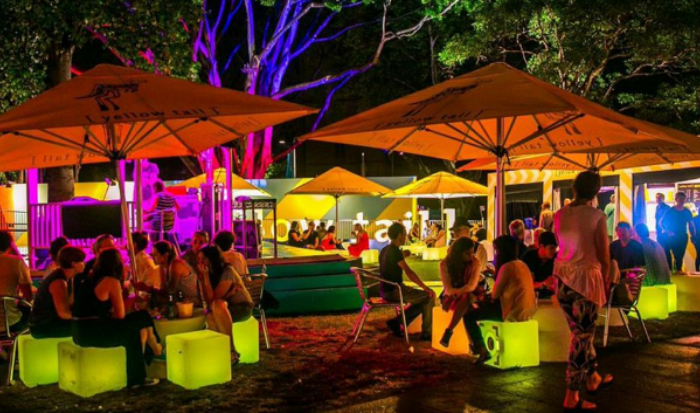 With a bespoke glow bar with interactive face props allowing festival goers to get a little less serious and have a little more fun.The Festival runs from January from 8th-26th January 2015 and with a variety of food and entertainment options, it's the perfect place to catch up with friends, unwind and have some fun.

Last Friday wasn't without its weather challenges but that didn't stop many from coming to check out the [yellow tail] Glow Bar at Festival Village, Hyde Park. Our trained [yellow tail] staff are on hand every Friday and Saturday throughout the festival handing out samples of [yellow tail] Sangria, the perfect partner for lazy summer afternoons.

Despite the rain, [yellow tail] added further to the fun at the first of a series of concerts in the Domain, Summer Sounds, by releasing Zygote balls into the audience which bounced through the crowd. These large, light weight LED balls, which are a first in Australia engaged the audience and set the tone for the night as the first act, DJ Seu Jorge taking the stage.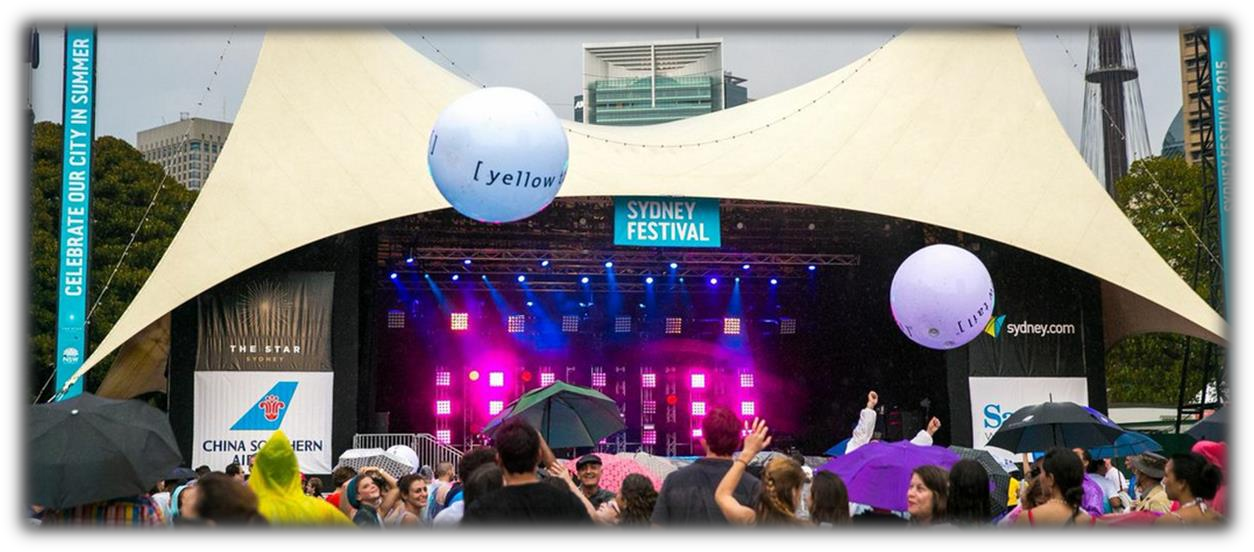 "[yellow tail] are delighted to be the Official Wine sponsor of Sydney Festival.  We are thrilled with the creative execution of the [yellow tail] Glow Bar as it remains true to our brand values and continues to inspire and connect with our audience."
– Fiona Seath, Marketing Manager