The team at Because Australia are working with Australian wine makers, Casella Wines, to launch a new integrated campaign for key brand [yellow tail] wine in the Australian market.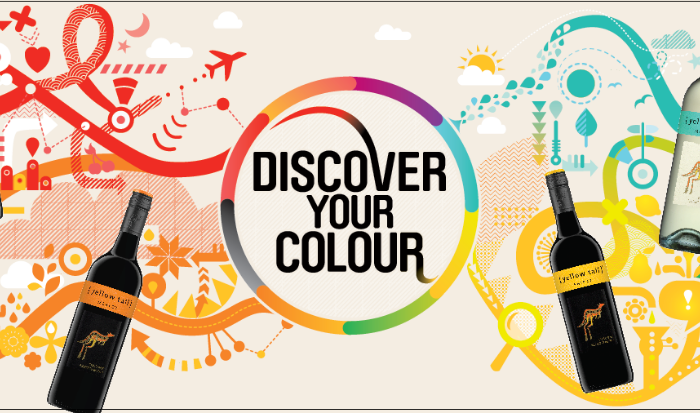 Targeting entry level wine drinkers, the 'Discover Your Colour' campaign champions discovery and adventure whilst bringing to life the brand's fun and vibrant personality, and its amazing wine range.
The campaign, conceived by our team in Sydney, sees [yellow tail] take a truly integrated approach in its brand communication which will play out through outdoor media, digital, PR, in store activity & experiential.
The campaign creative features a design led illustration created by up-and-coming Australian artist Edwina Buckley, who has previously worked with brands such as Zimmermann and NRMA.
Karla Wheeler, Brand Manager Casella Wines, comments:
"We are excited to be taking such a creative led approach with the launch of the Discover Your Colour campaign. We want [yellow tail] to continue to stand out in the wine category as a fun and vibrant brand. We are confident this campaign will connect with our target consumers in a meaningful way and will drive awareness and trial of the full [yellow tail] range"
Meredith Cranmer, Business Director at Because, comments:
"We're really proud to be working with such an iconic Australian brand and with a fresh and talented illustrator in Edwina. The [yellow tail] Discover Your Colour campaign promises to be an exciting platform to engage consumers and introduce them to the colourful world of [yellow tail] wine"