Because Australia has just wrapped up a successful 14 day activation at the Sydney Royal Easter Show for Woolworths – Australia's Fresh Food People.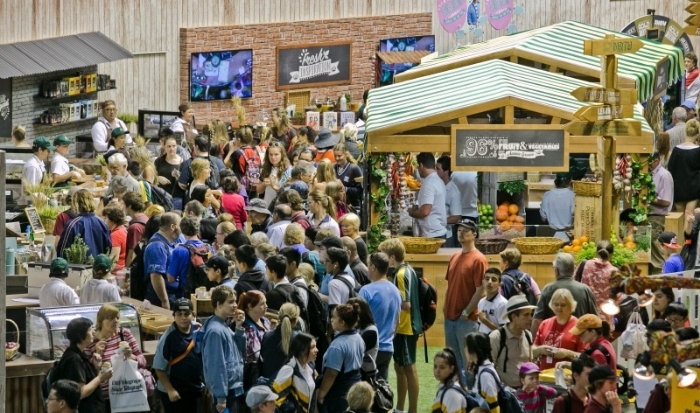 This year, the food retailer wanted to bring to life their fresh food credentials and hero their fresh Australian produce and products in the Woolworths Fresh Food Dome. Because Australia created an experience that would inspire customers, entice them to sample fresh products and produce and educate them on how to recreate fresh and healthy recipes at home.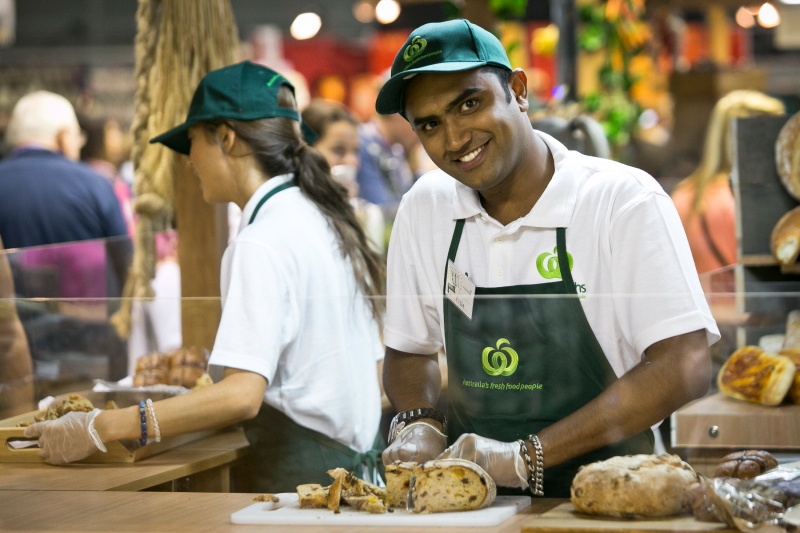 The 429 meter square activation encompassed a live demonstration station which interchanged activations between Fresh Inspirations cooking demonstrations and Meet The Grower sessions, where Woolworths customers could interact with the farmers and producers who supply their products to Woolworths stores. There was a dedicated Fresh Food Kids zone, where children learnt about the fresh food story by making their own Cress Head to grow at home and engaged with educational activities including a colouring in and farm yard maze activity sheet.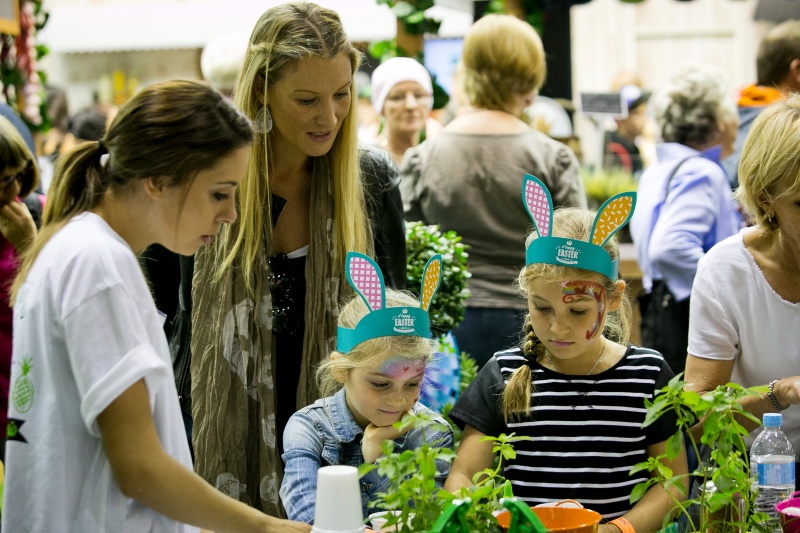 Each Woolworths department was also represented in one of six beautifully styled market stalls including Produce, Bakery, Seafood / Deli, Chilled, Meat and Woolworths Gold. Woolworths' vendors were invited to showcase, sample and retail their products, as customers ate their way around the experience.
The activation engaged over 200 Woolworths employees from marketing, fresh and commercial teams to in store colleagues who helped deliver the experience over the 14 days. Over 100 Woolworths producers and vendors were involved in the coordination and execution of the activation, helping make the show a resounding success.
This year's Sydney Royal Easter Show has been a resounding success and has certainly hit the mark in showcasing our fresh food credentials' Gisella D'Ambra, Sponsorship and Events Manager. 'We love food – we love selling it and we love eating it. This years' activation has allowed our store colleagues and vendors, the faces of our brand, the opportunity to communicate this in a unique and engaging way to inspire our customers.'
What's more, we won Gold Prize in the Commercial Exhibitor Awards Division for our stand at the Royal Easter Show – we were judged on the quality of the stand and the staffing, across the 14 days of activation. Well done team!