Do you remember the child-like excitement of sitting outside for hours on end, trying to catch a glimpse of a shooting star?Through its magical 'Wish in a Bottle' brand experience, party-goers at a Coca-Cola Summer Love event recently had the opportunity to experience just that.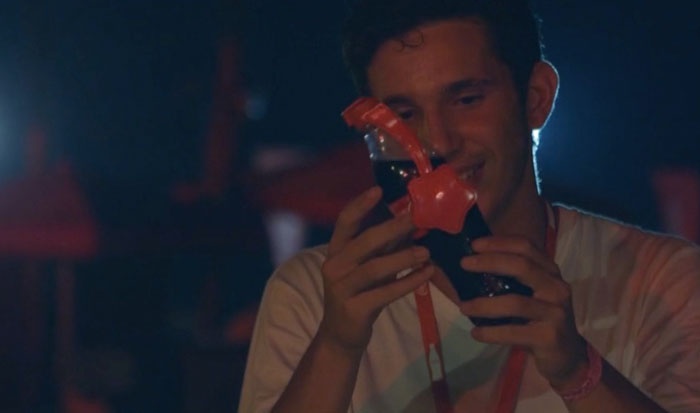 The event, which took place in Israel, saw unique bottles handed out to attendees. Once opened, a shooting star would seemingly be launched across the sky to the delight of fans.
With the help of drones, fireworks and the Internet of Things, the bottles' special star-shaped transmitter would trigger a Wi-Fi signal to be sent to a drone, causing it to fly 1,000ft into the air.
Making the live brand experience even more incredible, the drones were programmed to launch a firework that would resemble a shooting star as soon as a signal was received from an opened bottle.
Encouraged to wish upon their shooting star, some lucky guests were surprised to see that their wishes had in fact come true, with one attendee being invited to DJ a set at a huge party that night.
Check out all the magic below:
Similar to the brand's past experiential campaign for Hispanic Heritage Month, Coca-Cola used the power of its personalised packaging to engage with its audience, creating an imaginative and memorable brand experience that is unlikely to be forgotten anytime soon.