In a bid to spread the word that braille menus are provided at all Wimpy stores across South Africa.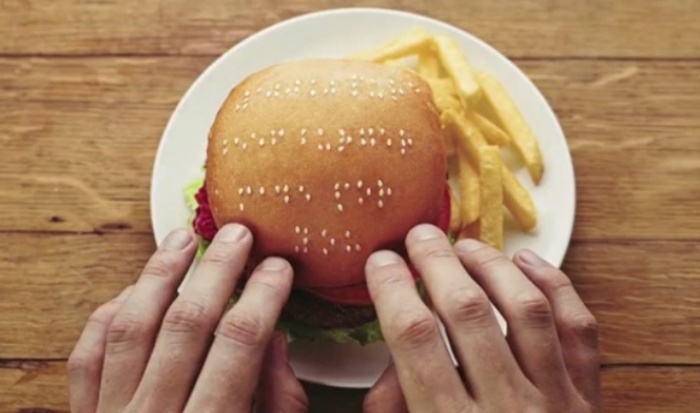 A Johannesburg-based advertising agency took the communication directly to the target audience.
The video below shows the delicate and painstaking process Wimpy undertook to write out messages in braille on the top of the burger buns with sesame seeds. Wimpy chefs then layered on the salad and the burger and set off for three blind institutions to deliver the message. It caused quite a stir afterwards as people started to talk about it on braille newsletters and e-readers. Wimpy claim that by making just 15 burgers the message reached approximately 800,000 people.