Public transport has a bit of an image problem; for some it is just not considered cool.
With thousands of people travelling every day, how does a transport provider encourage commuters to leave the car at home and travel by bus or train?
Enter Berlin travel company BVG, who sought to take a more modern and creative approach to consumer engagement with an unlikely but highly impactful collaboration with Adidas.
Reigniting love for public transport, the pair joined forces to create a limited-edition trainer that doubled up as an annual travel pass, allowing the wearer to travel for free with BVG throughout 2018.
For the price of the shoe, €180, commuters get a huge return on investment of over €700 on the cost of an annual travel pass, plus the shoes look pretty good too.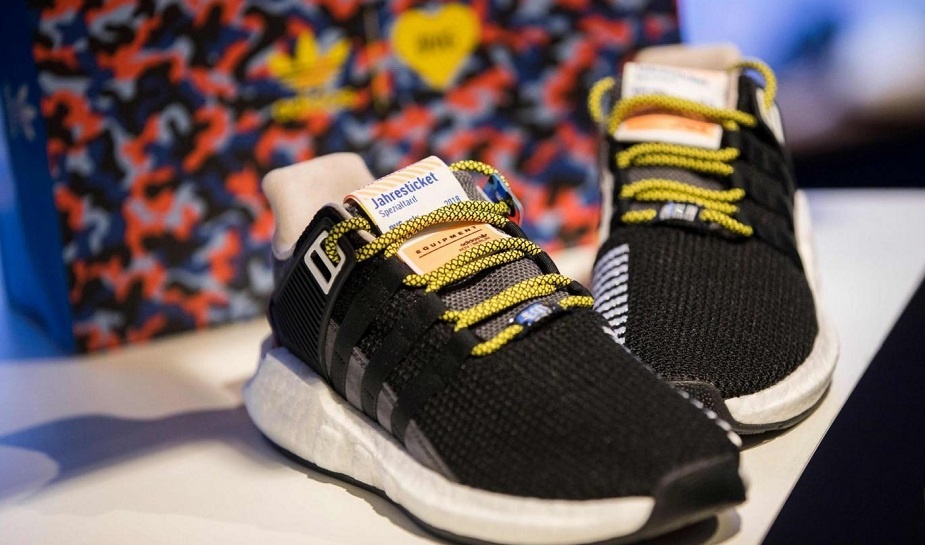 They have been designed in the same monochrome camouflage pattern used on the city's train seats and have a fabric version of the BVG annual ticket sewn into the tongue.
No sophisticated technology has been used, the EQT Support 93/Berlin shoes simply have to be worn and shown to a ticket inspector to allow access to the bus, train and underground services in and around the bustling city.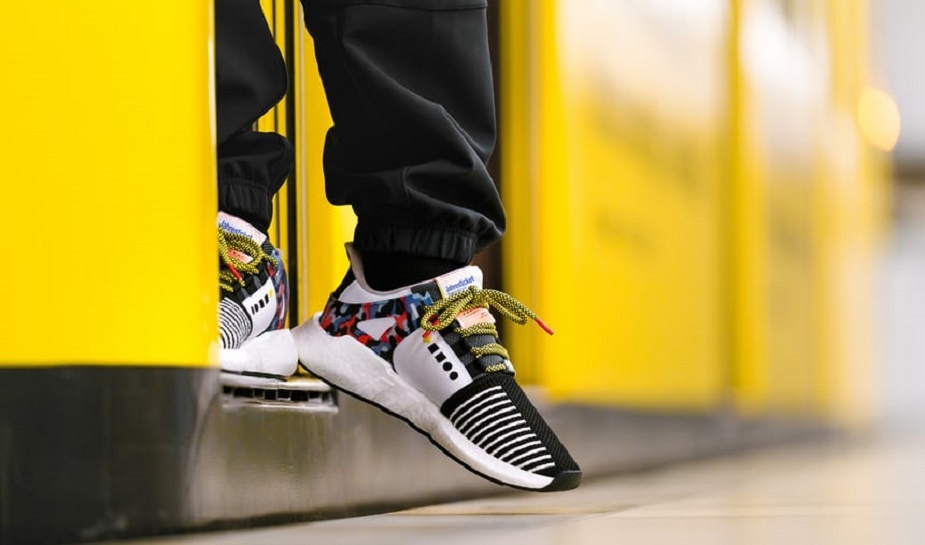 When it came to launch day at the Overkill store in central Berlin, hundreds queued to get their hands on one of only 500 pairs. The limited supply sent people into overdrive with many camping out days in advance in anticipation of the exclusive release.
And as expected with covetable things, some pairs have already popped up on eBay for over £1,000 (about €1,130 or $1,380 USD).
While a partnership between a transport company and a sportswear brand is certainly unusual, the two brands mutually benefitted from building this meaningful brand experience – Adidas to create buzz and excitement around its shoes while BVG was able to raise awareness with an audience of younger commuters.
"The motivation behind the collaboration is really to get young people on to public transport," says Petra Reetz, spokesperson for BVG. "In a big city like Berlin, the quality of life and quality of the air are important. We wanted to tell young people public transport is cool – you don't need to buy a car."
Commuters on public transport give brands the perfect audience with which to engage. They usually have to be in the same place at the same time each day and are often bored and looking for something to do while travelling.
Many brands use commuter stations, bus shelters, and airports as the ideal place to execute their campaigns. Like this heart-pumping 'sweat more, get more' campaign from Sports Experts in Montreal Metro station. Or this clever underwater bus shelter experience from Monterey Bay Aquarium.