Where's the furthest you ever travelled to on a school trip? A different city? A new country?
How about another planet?
One lucky group of children recently took a school trip that went further than they could have ever possibly imagined.
Their day started like any other as all the children took their seats on the bus ready to travel to the USA Science and Engineering Festival. But once they set off, they were in for the surprise of their lives.
As they looked out of the bus window, the streets of Washington DC suddenly vanished, only to be replaced by the rocky landscape of the planet Mars.
Created by Lockheed Martin, an American aerospace company, the bus had been kitted out with VR technology offering the kids their very own trip to the Red Planet.
As they travelled on their journey, the children watched in awe as they drove past giant boulders, rocky crevices and even a few space stations.
To create the magical experience, Lockheed teamed up with Framestore – the movie special effects company behind the likes of blockbusters such as The Martian and Gravity.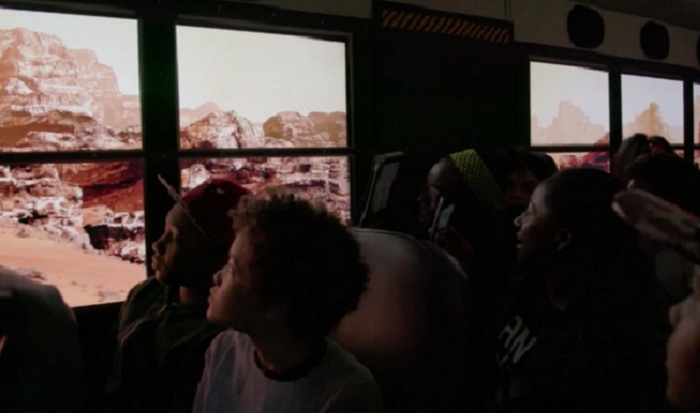 Claiming to be the world's first shared VR experience, the video shows the children's surprise and delight as the experience unfolds.
Take a look:
The bus trip is part of a larger campaign from the aerospace company called "Generation Beyond," a national Science, Technology, Engineering and Maths educational program that aims to bring the science of space to homes and classrooms across America and get more kids to pursue STEM careers.
Similar to Expedia's VR journey, this shows the huge potential of live creative technology for crafting magical experiences.