If the Fifties were in black and white, then the Sixties were in Technicolor.
The 'Swinging Sixties' remain the defining decade for Britain and the USA alike.
From bellbottoms to Woodstock, it was an important decade for fashion, art and music.
With the summer of love in full swing, and Beatlemania spreading across the globe, it is no surprise that the unconventional VW Beetle became a symbol of the hippie counterculture of the 1960s.
Though all good things must come to an end and to mark the final production of the VW Beetle, Volkswagen USA created a major animated ad to bid a heartfelt farewell to its iconic car.
The commemorative video, called 'The Last Mile', was showered in nostalgia from start to finish as it showcased the car's incredible journey. It paid homage to its place in pop culture history and was set to a touching rendition of 'Let It Be' by The Beatles sung by a children's choir. The legendary car even drove off into the sunset at the end.
Demonstrating the vehicle's wide fan base, the video was littered with celebrity cameos from the likes of Kevin Bacon (who drove one in footloose), pop art legend Andy Warhol (who featured the Beetle in a screen print), and influencer support from VW fan Andy Cohen.
Hitting prime spots, the celebratory video was aired in Times Square, and on ABC, CNN and across ESPN's telecasts of the Rose Bowl, Sugar Bowl and NBC's broadcast of the NHL Winter Classic.
Taking it beyond traditional media, there was a strong digital element too and social media users were encouraged to share their favourite moments with the iconic car via the hashtag #TheLastMile. Micro influencers were also recruited to engage with campaign, allowing the brand to reach the next generation of drivers.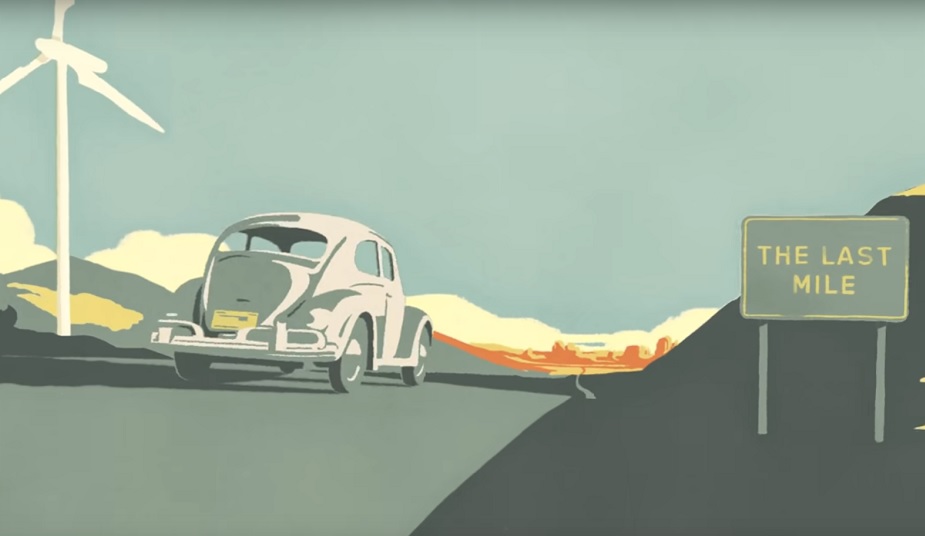 While it is unusual to see a brand put so much emphasis on a product that is no longer available to buy, the campaign is part of a wider mission to boost brand love and leverage the brand's significant heritage.
The powerful video closed with the tagline "Where one road ends, another begins". Although the ad firmly cements the Beetle's lasting place in cultural history.
This is not the first time we have seen an automotive brand put the spotlight on an iconic model, like the time Porsche created the Cayenne Model Wall and Land Rover's 4xFAR festival to promote the new Defender SUV.