September may have only just begun, but autumn is in full swing in American shops.
Quicker than the first leaves can turn red, the inevitable return of pumpkin spiced products are sweeping the shelves, with Starbucks releasing its top-selling pumpkin spice latte earlier than ever.
While nothing spells autumn like the return of an alarmingly vast array of pumpkin-spice goods, a study suggested that the flavour is 'overhyped' with "food manufacturers more interested in making pumpkin-spiced-everything than consumers are in eating, drinking, or smelling it."
From pet shampoo to pumpkin-spice spam (yes, that's really a thing), it could be said that this seasonal flavour craze is getting out of hand.
In fact, the flavour is getting a reputation for being a bit 'basic' and the market becoming over-saturated.
In response to this, Krispy Kreme concocted a clever brand activation to both capitalise on the trend and craftily, parody it.
The American food chain added two new pumpkin-spiced doughnuts to its menu alongside a humorous 'pumpkin spice protection plan'. Delighting its consumers, the plan allowed anyone that had bought or received a disappointing pumpkin spice product of any kind—candle, pasta, perfume, pork marinade — to exchange it in store for a limited edition doughnut.
To amplify the campaign, a satirical advert was created and shared online which addressed an audience of 'pumpkin spiced people', assuring them that "bad pumpkin spice products shouldn't happen to good people".
"If you've been impacted by the proliferation of pumpkin spice products that don't make sense, come to Krispy Kreme and we'll make it all better with a free pumpkin spice doughnut." says Krispy Kreme CMO Dave Skena.
While the concept only ran over one week (as did the supply of the chain's pumpkin spice glazed and filled doughnuts), Krispy Kreme continued to sell pumpkin spiced lattes and doughnuts through to Thanksgiving; proving that the autumnal flavour is here to stay.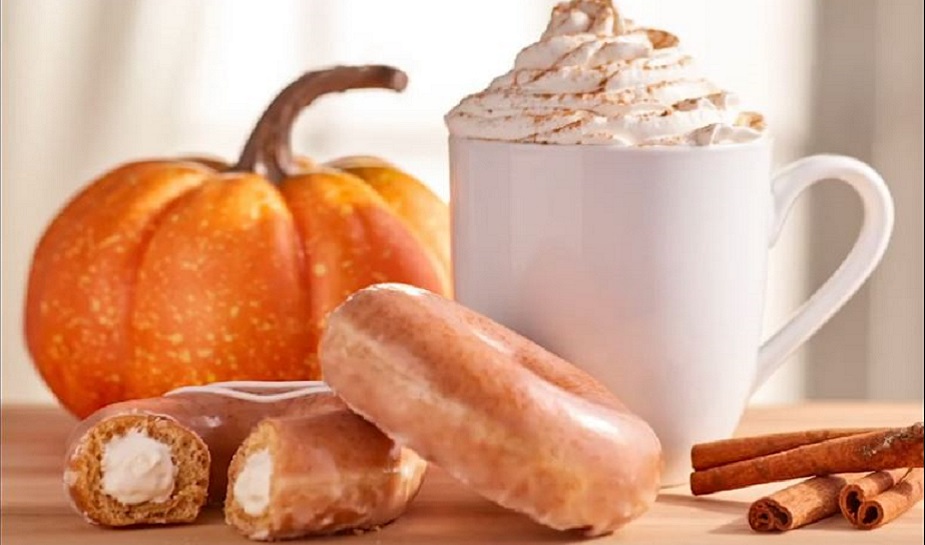 This isn't the first time we've seen brands creating satirical experiential campaigns, using humour to attract the attention of its audience. Designer fashion brand Diesel created a fake 'Deisel' pop-up store during New York Fashion Week, while KFC mockingly created the perfect hipster-colonel-sander virtual influencer.