The Great Barrier Reef is under threat. Human influence is slowly destroying it.
The world's biggest reef system which has taken shape over millions of years has been battered by climate change, pollution and rising sea temperatures which leads to coral bleaching.
It's reported that as much as half of the reef may be dead from coral bleaching events in recent years and if we keep going at this rate, 60% of the world's coral reefs will be lost by 2030.
The largest living organism on the planet, it is known for its rich biodiversity with many of the world's sea creatures relying on the reef for survival from humpback whales to the 2,000 different fish species that call the reef home.
It's not only marine life that relies on the reef, the Australian tourism sector is also affected by its survival. A popular destination for snorkelling, boat trips and diving, it brings in approximately 2m tourists and around $5-6 billion per year; many people rely on it for their income.
It needs urgent protection.
Popular rideshare service Uber teamed up with Tourism and Events Queensland, to highlight the natural beauty and plight of the Great Barrier Reef with a truly unique and unforgettable tourist experience.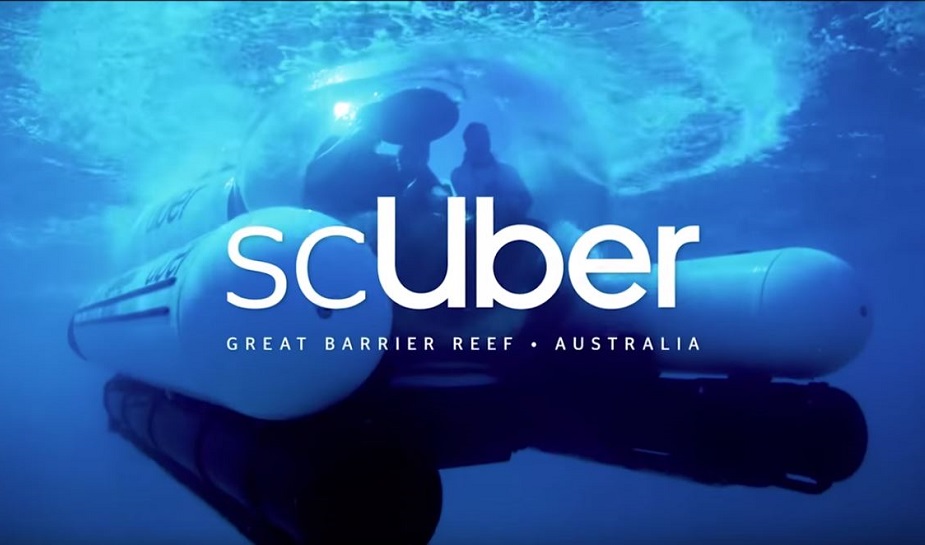 Kick started on World Ocean Day, Uber opened the world's first rideshare submarine to give consumers a close-up encounter of the Reef like never before.
The incredible bucket-list experience could be booked via the Uber app for AUD $3,000 which gave two users a one-hour ride in the scUber submarine and even included pickup and drop off from your location.
Available for only 10 days, the activation gave consumers a spectacular view of the Northern section of the outer Great Barrier Reef, off the coast of Port Douglas. Without the need for snorkels, diving gear or swimwear, riders were submerged up to 30 metres into crystal clear waters to see in unique detail the beautifully diverse aquatic and plant life.
To launch scUber rides, a competition was announced which saw 150,000 people from Australia, New Zealand, USA, Canada, UK and France enter for a chance to travel to Queensland and gain a place in the scUber submarine.
The magical experience had an important mission; to remind people of the crucial role the oceans play in our lives and why we need to protect them. With an experience as memorable and breath-taking as this, those who took the trip were overawed and said it would stay in their minds for years to come.
The campaign was part of Uber's sustainability drive which supports a number of environmentally friendly projects and is focused on reducing air pollution and carbon emissions through greener automotive technologies and carpooling.
There's something very exciting and magical about taking consumers into unknown underwater worlds like this underwater museum experience and this wonderful aquatic bus shelter activation.