New York City's Times Square has been a dream location for advertisers for many, many years.
As one of the most popular tourist spots in the Big Apple, thousands of people visit every day to marvel at the advertising billboards and enjoy the buzz of the square.
But as brands from all over the world compete to catch people's attention, the challenge has always been to find a way to stand out from the crowd. This week, one brand caught our attention with a very unique billboard.
To promote their new Rav4 Hybrid car, Japanese automaker Toyota erected an enormous 3D rock climbing wall in the centre of Times Square. Half an ordinary billboard and half climbing wall, the billboard wrapped around 1,112 square feet of the DoubleTree Hotel.
At a whopping 120 feet in height, the vertical climb was no mean feat.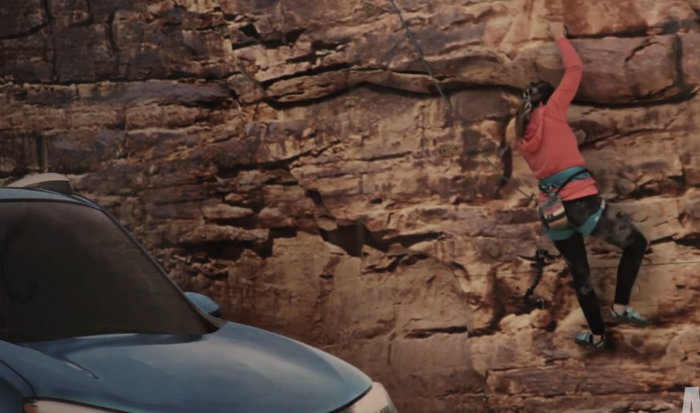 To launch the campaign, Toyota chose one novice climber to make the first climb: Christina Fate, a rally car navigator for Team Toyota. With the eyes of every person in Times Square upon her, Christina completed the challenge in 25 minutes, just 10 minutes longer than the average pro-climber.
One of Toyota's most ambitious marketing stunts to date, the billboard took a whopping 2,400 hours to construct and a total of eight days to install. Wow. Not only the first of its kind in Times Square, it's also the tallest outdoor climbing wall ever built in New York City.
The stunt formed part of Toyota's 'How Far Will You Take It' campaign promoting the Rav4 Hybrid as the vehicle of choice for adventure thrill-seekers.
Check out the video below:
Interactive ads and billboards offer huge potential for brands to create an engaging and interactive experience and we've seen many brands create inspired out-of-home campaigns. Think back to Theraflu's flu-detecting ad and Reebok's interactive running ad for two great examples from 2016 alone.