Have you lost time scrolling through streaming services, watching the trailers of countless films and series?
It's easy to waste a large chunk of the evening skipping through endless titles you aren't interested in while looking for something to watch, only to fall back on the old favourites.
With consumers spending lots of time every day deciding what to watch, Telenet's OTT streaming service called Play in Belgium decided to help overwhelmed users choose with a spectacular experiential campaign that put the viewers right at the heart of the show.
The Meatpack, an old warehouse in Antwerp, was set up with themed camping trailers based on some of the most popular HBO TV shows – bringing the concept of a movie or box set trailer to life. The trailers were made with painstaking attention-to-detail for shows including Game of Thrones, The Sopranos, The Walking Dead, True Blood, Insecure and a Belgian drama, Gent West.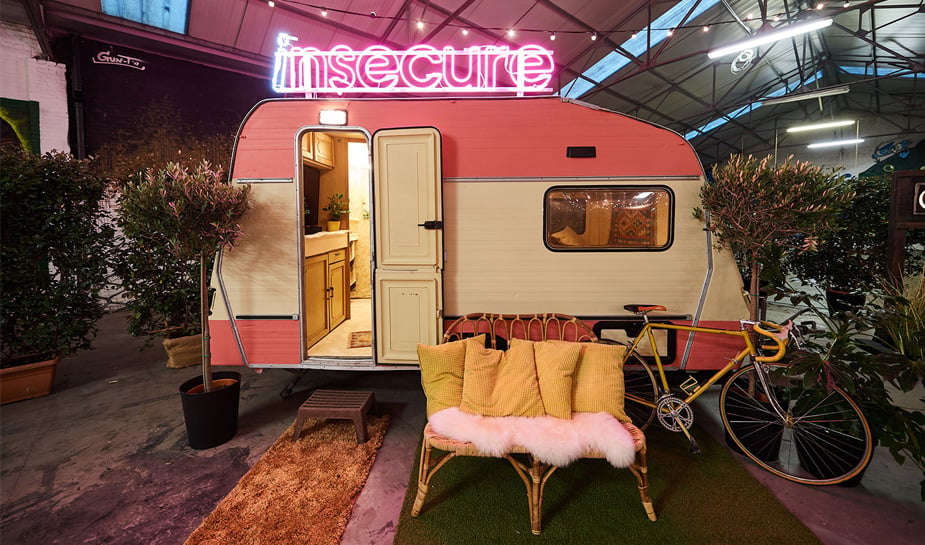 For three weeks the Play Trailer Park was open to the public where guests could stay up to two nights in the trailers.
For some that may have been too long.
The spaces were not only decorated to mimic the set of the series, they were fully transformed into a mini version of the show and fully immersed guests in the experience. This included food and drinks (or in the True Blood trailer, a glass of blood) which the characters ate and drank in the show in addition to special effects such as flickering lights, noises outside the trailer.
This all served to enhance the atmosphere and offer a truly unique and exciting place to sleep that gave guests the feeling of actually living in the show.
Fans flocked to the trailer park for an unforgettable experience, keen to binge on their favourite shows in the most authentic way possible.
There were some incredible reactions. We see guests spit out disgusting food, flinch in fear as the lights flicker ominously, get startled awake by mysterious noises and banging on the door and begging to be let out.
The intense activation was a sure-fire way to get the public hooked on a show. To boost the social reach of the campaign, attendees were given an opportunity to pose for photos with specially made props and costumes from the show. Influencers and other brands also ran competitions to engage the public on social media and build anticipation for the experience.
This isn't the first time we've seen everyday spaces transformed into a highly engaging themed experience. Airbnb's 'A night in…' series transformed a grandstand corporate suite at the 2015 Petronas Malaysian Grand Prix into a cosy living room, and HBO transported fans to Westworld at SXSW.