Believe it or not, up until 2016, a real-life sanitary pad had never been seen in a TV advert before.
Periods have been systematically stigmatised leaving women too embarrassed and uncomfortable to talk openly about theirs, even though they're not alone in going through them.
However, with recent awareness of period poverty rising, and the ongoing debate surrounding tampon-tax, the politics of periods are up for discussion.
In recent years the 'fem care' industry has changed the tone of its advertising, creating bold campaigns designed to reshape social attitudes and normalise menstruation.
In its first TV campaign in the U.S., period-proof underwear inventors Thinx, imagine a world where both sexes get periods. The powerful and thought-provoking advert questions whether society would be more comfortable with periods if men had them too.
Cleverly titled 'MENstruation', the advert, created for digital and TV audiences, features scenes where cisgender men are caught in situations that women are all too familiar with.
This includes a boy telling his dad 'I think I got my period', a businessman asking his colleague for a tampon, and a teenager dropping pads out of his school locker.
There's also a man who rolls over in bed to expose a blood stain on the sheets, and another who instinctively checks himself in the bathroom mirrors to ensure he doesn't have a stain.
Maria Molland, chief executive of Thinx, said: "People with periods are taught from a young age that one of our body's natural processes is something to be ashamed of, and something we should go to great lengths to conceal. We're taught to hide our period products in our sleeves on the way to the restroom, and constantly check our clothes for any leaks or stains. In fact, 80% of teens [with periods] report a negative association with periods, and say they are gross or unsanitary. Half the population does have a period, and we want to broaden the conversation to everyone, no period required."
The honest advert tackles a sensitive subject in a daring yet sincere and empathetic way. It suggests the brand really understands its audience, which helps to build brand love – this is evident in the positive feedback the brand has received on social media.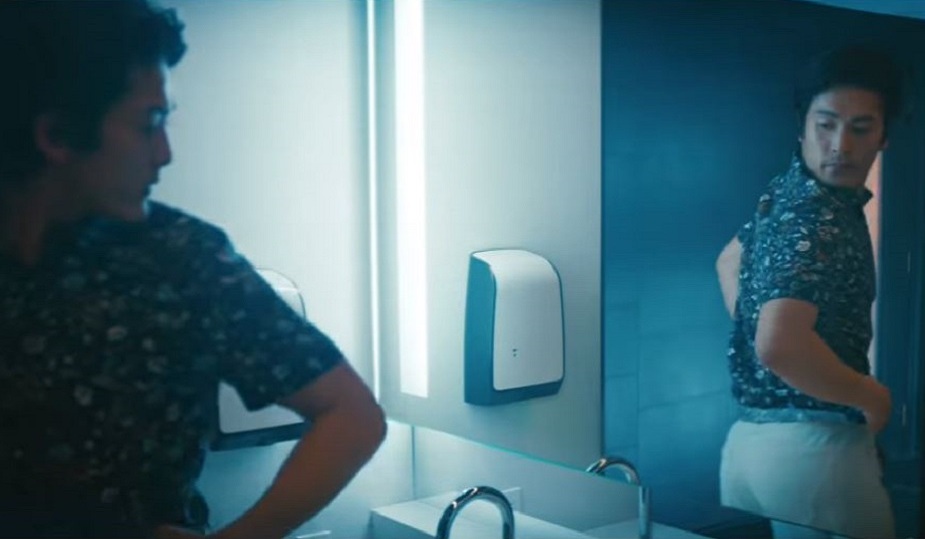 To amplify the advert, the brand is expanding its reach through podcast ads and influencer engagement.
Dealing with sensitive societal issues in advertising isn't easy. We have seen many inspiring taboo-tackling campaigns in recent years such as New Zealand's unique approach to talking about Testicular Cancer, and Burger King's ready meal service which reminds us it's okay to not be ok.