Sampling is a tried and tested form of marketing, and one that can deliver enormous brand value when well executed.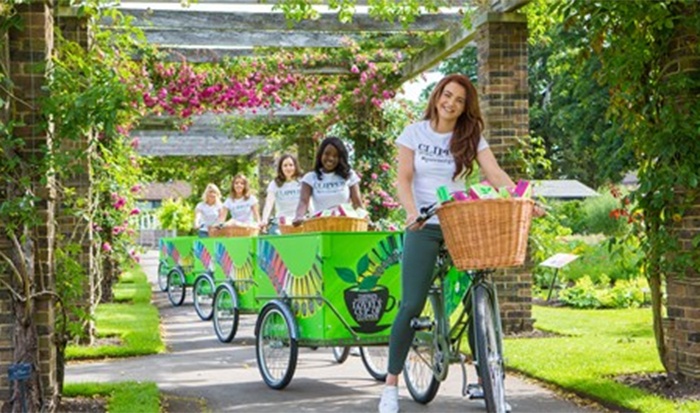 Whether it's persuading people to try a new brand or reassess one they haven't tried for a long time, sampling has the power to change perceptions and super-charge sales. With the growth of experiential marketing, sampling has become far more sophisticated.
Once upon a time it was considered enough simply to field a few pretty girls or boys with sacks of product samples in a busy commuter through-fare. Now brands are recognising that trial combined with layers of entertainment, conversation and education delivers far more meaningful and valuable brand experiences.
Unfortunately, the market is still full of uninspired and uninspiring "product pushers", promising mass sampling but often delivering mass wastage in the process.
To ensure your sampling campaign doesn't fall into that trap, we've come up with Seven Sins of Sampling to avoid at all costs:
Missing the target
If you don't put the sample in the hands of people who are likely to go on to buy, it is wasted. An obvious point, you'd think, but one that is so often overlooked. It's not about sampling the maximum number of people – they've got to be the right people to be of value.
Forgetting the bigger picture
Don't JUST sample and forget that everything around that sampling experience reflects on your brand. Bland giveaways simply devalue your brand.
Badly trained staff
Staff that are disinterested, badly presented or lacking in product knowledge leave a bad taste in consumers' mouths. Hardly the ideal starting point for a food or drink sampling campaign. Don't let bad people sour your campaign.
Unclear messaging
If you ask someone "Do you want a free chocolate bar?", almost everyone's going to say "yes". But how does this help your brand stand out? Unclear, badly phrased messaging will not help build brand recall.
Imperfect products
Warm beer, melting chocolate or broken biscuits smack of brands that don't really care about the quality of their products. If the moment of truth isn't perfect, you're wasting the precious little time there is to make a lasting impact.
Too much clutter
All too often we see samples being handed out directly from cardboard packaging boxes, or discarded packaging littered around sampling sites. Not only is that messy and careless, it almost looks like a desperate last-minute idea to shift some extra product.
Forgetting what comes next
Some brands forget that a sample has the potential to be the start of a lasting brand relationship. Failure to think about the next step of engagement and any spark of consumer desire will very quickly fizzle out. By working with experienced agencies to avoid these common sins, you'll be well on your way to richer, more rewarding sampling experiences – ones that you and your customers will truly value.
Why not take a look at our Seven Steps to Sampling Heaven post?