With our increasingly busy, online lives many of us don't find time to get outside and explore.
The total number of mobile phone users worldwide is expected to reach 4.68 billion this year, but how many get the chance to put down their devices for a whole day and truly explore our world?
Outdoor adventure brand, The North Face – built on the slogan 'never stop exploring' – wants to change that.
In alignment with its passion for outdoor adventure, The North Face started a petition to turn Earth Day into a national holiday and give people the chance to unplug from everyday life and connect with the planet.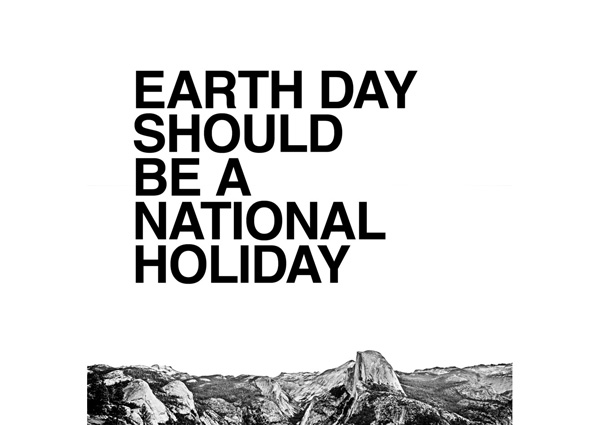 In the lead up to Earth Day, the pioneering brand activated 'Explore Mode' in major cities worldwide which included a series of one-of-a-kind experiences to encourage people to disconnect digitally and switch on to their surroundings.
Driven by its mission to drive positive change, the brand partnered with musicians, artists and culinary influencers including singer and songwriter Ella Mai, chef Angela Dimayuga and model and activist Gabrielle Richardson to host bespoke in-store events in New York City.
Highly engaging and thought provoking, the events were designed to reflect the brand's spirit and theme of exploration in music, food and art, in addition to encouraging people to get outdoors. Only those who put down their phones and digital devices, were able to participate.
Rolling the event out further, Exploration Hubs were set up in stores in Chicago, Boston, San Francisco and New York City, as well as giveaways in other stores around the country.
On Earth Day itself The North Face closed all 113 of its stores in the United States and Canada, giving its employees a chance to explore more.
At the time of writing this post the petition – in partnership with 15 other organisations – had over 130,000 signatures, less than 20,000 below the target.
"We believe that when people take time to appreciate and explore the earth, they feel more likely to protect it," explains Tim Bantle, Global General Manager of Lifestyle at The North Face. "Love for our planet comes from having the freedom to explore it and we hope that our Change.org petition will bring more attention and awareness to Earth Day and encourage people globally to unplug and explore."
Supporting its mission to save the planet, in 2018 The North Face committed to offset any emissions caused by events and expeditions in partnership with the Conservation Fund.
Recently, we have seen more environmental campaigns from brands that embrace the unprecedented movement towards saving our planet. These include Cheerio's and Nature Valley's on-pack AR experience which raised awareness of the plight of bees and Netflix's interactive REWILD Our Planet experience.