Have you always wondered what it feels like to fly? To soar over tree tops, weave through waterfalls and dive through clouds?
Until the launch of virtual reality, there have been some experiences, beyond human capability, that we would never have thought possible.
Virtual reality technology makes the seemingly impossible, possible and delivers unforgettable and joy-filled experiences. It is fast becoming the preferred method of storytelling, offering multi-sensory experiences that put consumers right at the heart of the action.
It's why Walmart, through its new Spatial& venture, is exploring how virtual reality can be used as an innovative merchandising method to deliver truly immersive retail experiences.
Giving a glimpse into the future of merchandising, Walmart teamed up with Dreamworks to bring an exclusive and magical VR experience to Walmart stores across the US.
To promote the new film, How to Train Your Dragon: The Hidden World, a virtual reality roadshow visited store car parks in 16 cities across the US starting with Burbank, California.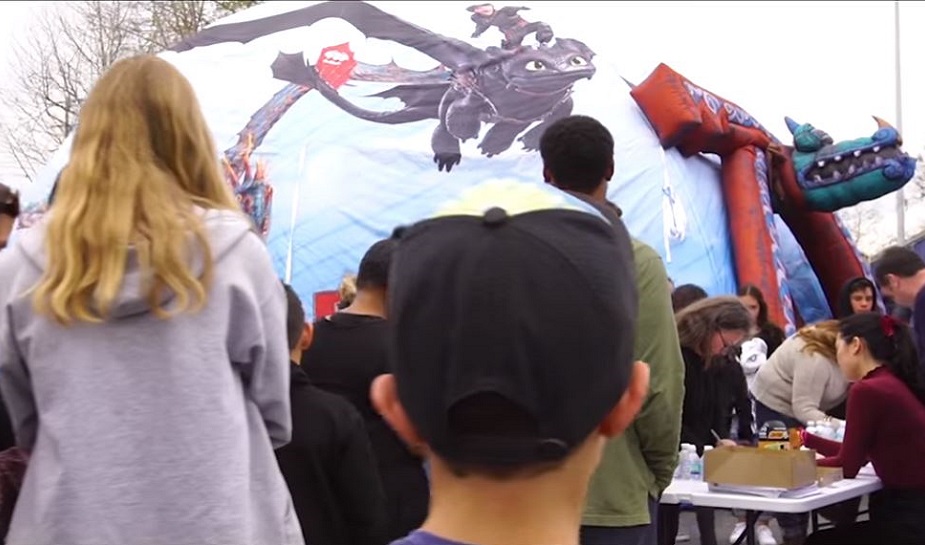 Transforming a normally mundane space, a trailer and inflatable dome were set up in each car park bearing the cheeky characters from the film.
Venturing in to the trailer, visitors started their incredible journey in an on-boarding room and were greeted by the film franchise's mischievous twins Ruffnut and Tuffnut – played by real-life actors.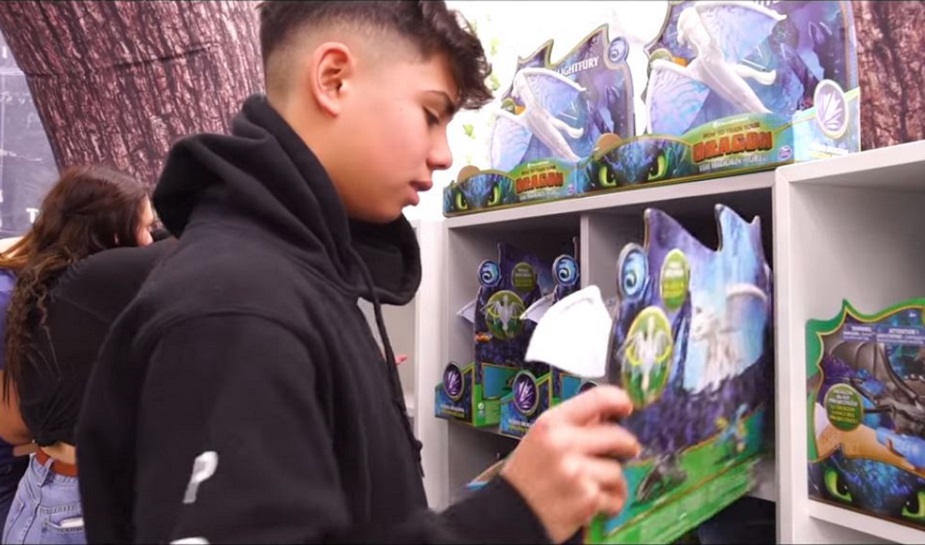 Filled with anticipation and excitement, film fans were then taken to a dragon's cave to sit in special VR motion pods wearing a VR headset where they got to experience what it feels like to fly on the back of a dragon.
Soaring through caves, over seas and within touching distance of a flurry of illuminous creatures, the Hidden World in the How to Train Your Dragon universe was truly brought to life with a breath-taking journey guided by the film's much-loved characters including Astrid, Hiccup, Toothless and Hookfang.
The truly remarkable activation allowed visitors to fully delve into the film's world and bond with the show's characters through interactive sound, motion and sensory cues – helping to connect them both physically and emotionally to the story.
After their unforgettable dragon ride, shoppers were then taken through to the dedicated gift shop where plush toys, action figures, DVDs and other merchandise was available to purchase.
To spread the word about the tour, consumers were also encouraged to take pictures and share them on social media using #Dragonstourwalmart.
Virtual reality offers a unique opportunity to fully immerse shoppers in to the brand's world. Consumers delved fully into the sensual experience of Boursin with our award-winning VR roadshow and Severn Trent immersed and delighted children with an imaginative virtual activation.