As SXSW 2019 comes to a close, I can still feel the buzzing of excitement in the warm Austin air.
This was my first time attending SXSW and it's been an absolutely incredible experience. The whole city has come alive with 50,000 marketeers descending on the state capital for the interactive media, film and music festival.
Now in it's 32nd year, SXSW runs for 10 days with SXSW interactive lasting for five days, music for seven days and film running concurrently for nine days.
I attended the interactive media events and wanted to share a few of my favourite talks and brand experiences with you.
Hey China, get your hands off my sandwich
One of the most insightful talks I attended was a panel discussion called Entrepreneurship in China: Will They Eat Your Lunch?
The panelists included journalists, venture capitalists and tech entrepreneurs who spoke about the rise of China's billion-dollar tech start-ups. My favourite takeaway line was a twist on an old favourite: "Ideas are like assholes – everybody has one." The logic being that great ideas are not enough to get a business off the ground. China is leading the way because of the aggressive standards they place on their workers.
Many start-ups believe in something called the '996' – that's a 9am to 9pm work day, 6 days a week. It's that type of insane work ethic that enables them to stay ahead of the game and innovate. They also look to hire people who are adaptable and open to change – as start-ups pivot and business functions become automated, they need nimble workers who can retool themselves to new roles and ways of working. They are also harnessing the power of data – referred to as the new oil (in terms of being the most valuable global commodity) like never before. China is certainly making big waves in the start-up market and they are ones to watch in the coming years.
The future of intelligence is artificial
The next inspiring talk I attended was about the Future of Retail: Exploring Enterprise Innovation. The panel include leaders from GameStop, Neiman Marcus, and Brierley+Partners discussing the current state of enterprise technology innovation in retail.
One of the most interesting insights was how new technologies like AI are being integrated into fashion retail and ecommerce. For example, consumers are now asking Alexa, Amazon's smart speaker, what they should wear. If they bought some new trainers, they will ask Alexa what to pair with it, and Alexa will use data from Amazon's 'People also purchased' feature to suggest complimentary items. Truly fascinating.
Culture as brand identity
My third favourite talk was Building a Modern Brand by The Drum. The talk focused on how modern brands are faced with increasing responsibility for disruption, data, transformation and innovation, evolving agency models and an ever-changing suite of technologies.
Nats Sijanta, Director of Marketing Communications at Mercedes-Benz Cars talked about culture as brand identity using their She's Mercedes project as an example. The project offers 'a place where women can connect and exchange ideas, share experiences and learn from one another; a hub for sparking conversation, offering new perspectives and supporting ambitions'. A great example of company values – like gender equality and representation – shaping the identity of a brand.
Killer brand experiences
Alongside all the inspiration talks were a number of inspiring brand experiences. Some of my favourites included the Amazon Prime Video experience, which saw the brand take over a 19,000-square-foot space to create an immersive experience called "Good Omens' Garden of Earthly Delights" to promote their new TV series Good Omens, premiering in May.
SAP and Under Armour had a really cool basketball experience that puts attendees in an immersive LED basketball court to test their skills against the league's best players, using SAP statistics.
Experience SAP and Under Armour in Action – SXSW

Use technology to improve your basketball skills and running form – powered by SAP and Under Armour. Discover more about the co-innovation, showcasing at #SXSW: http://sap.to/6183EX6CZ

Posted by SAP on Sunday, March 10, 2019
Accenture also delivered a great interactive experience focusing on new tech and platforms designed for the demands of the rapidly evolving customer journey offering some compelling AR and VR experiences.
Final takeaways
If there was one golden thread that tied the whole event together, it was the importance of personalisation. No matter what product or service they're selling, every speaker stressed the importance of hyper-targeting and speaking directly to the consumer with your marketing (another reason why data is just so valuable).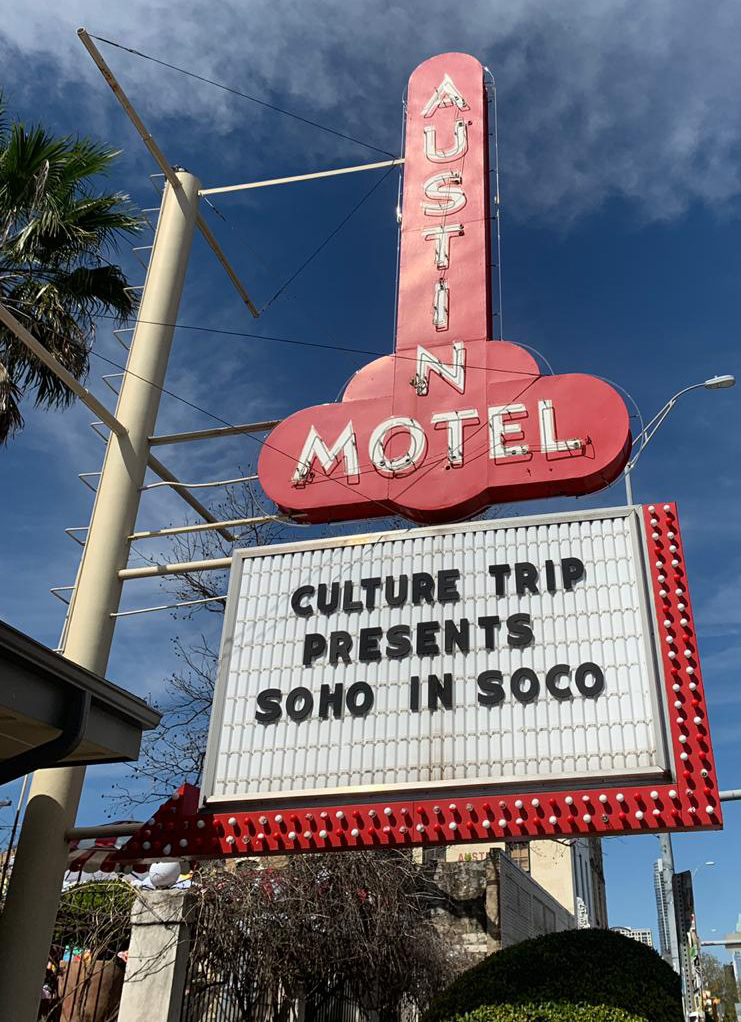 There were so many incredible talks and brand experiences at SXSW– far too many to mention here. But one thing's for sure – I will definitely be heading back to SXSW again. If you're looking to attend, I would recommend before you go knowing where all the talks and experiences that you want to attend are taking place. I wasn't aware that the festival spans the entirety of the city – and sometimes two talks were a 20-minute journey apart. So as always – plan ahead!
It was a truly inspiring – and exhausting – trip. But after leaving Austin and heading back to Dubai, I feel energised and excited about the future of marketing.
Want to attend next year? Find out more about SXSW 2020.