For writers, there really is nothing worse than staring at a blank page struggling for motivation.
If only someone could come up with an inventive way to immediately inspire the words to pour out.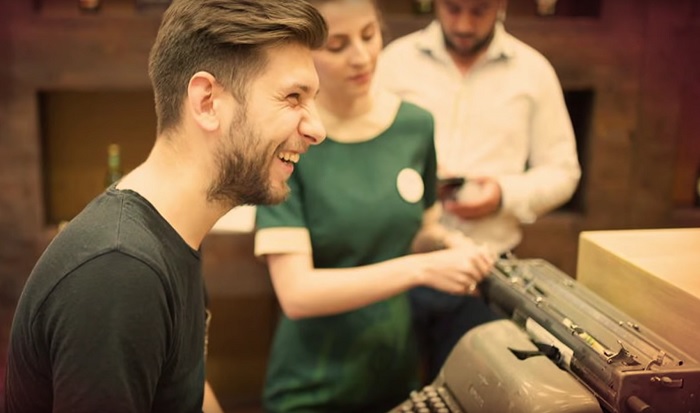 Czech beer brand Staropramen was looking to specifically target people that enjoy spending their time at the theatre, listening to jazz, watching fine cinema and devouring literature. To do this, the brand needed to find a way to reach out and engage this audience by offering them a relevant brand experience.
Enter the TapWriter: the first ever type-controlled draught.
That's right: Staropramen's ingenious experiential activation featured a typewriter with a difference; one that was actually connected to a draught beer machine!
Authors were invited to write short stories and poems using the TapWriter. Each budding writer would be rewarded for their creative efforts with a free beer, which was poured while they typed.
Book, jazz and international film & theatre festivals throughout Romania were all carefully selected by the brand for the delivery of this quirky brand experience. Unsurprisingly, the promise of free beer proved to be a big hit, attracting hundreds of authors to share their written gems.
The campaign didn't end with the festivals, as the authors' words have now been distilled down and printed onto special beermats that are being offered to the public alongside orders of the beer.
We love the inventive way in which a live brand experience has been cleverly combined with product sampling to create a great memory. Burger chain A&W recently took a similar approach with a floating restaurant that also looked to delight fans in a very unusual way.