People are increasingly looking to brands to give them experiences rather than just stuff. Even in coffee shops where coffee-to-go is becoming more like coffee-to-drink-in. The act of buying and consuming something is becoming as much about the occasion itself as to what's being bought.
To give its customers an unforgettable experience, Starbucks recently opened its first experiential store in Shanghai in partnership with Chinese e-commerce, retail and technology specialists, Alibaba Group.
Offering a truly immersive coffee shop experience, the store highlights the artistry and craft in coffee making and puts atmosphere and experience over the mundane coffee stop with the help of a custom Roastery smartphone app.
When consumers step in through the doors, they instantly receive a notification which pulls up a digital menu where they can order and pay directly via their phones – taking out the misery of queuing.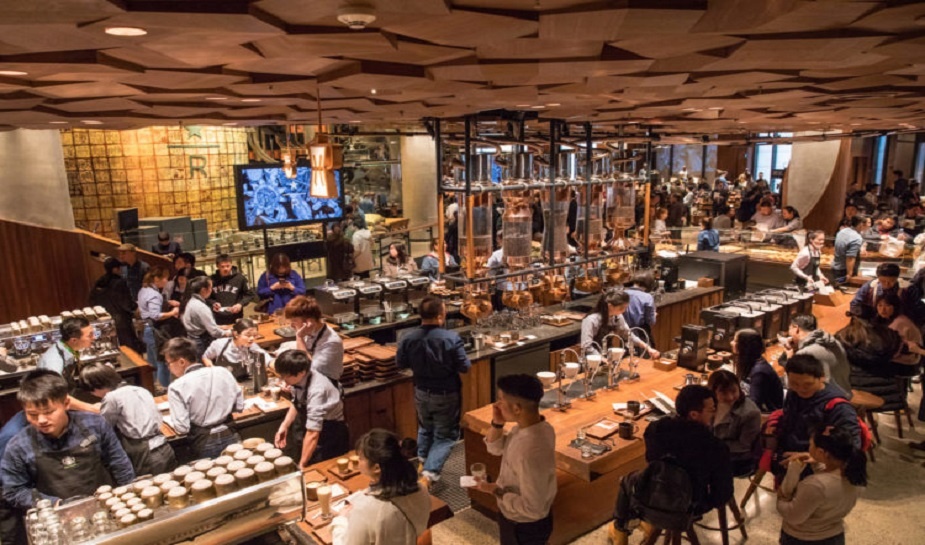 The augmented reality technology also lets them see a detailed interactive map to help navigate the largest-ever Starbucks which covers 30,000 square feet spread over two floors.
When consumers point at different features with their smartphone, it will bring up fun graphics, information about products and interesting facts about the roasting process. Consumers can even scan the different coffee silos to learn about the different types of beans being used.
As consumers explore the store, they can unlock virtual badges and once they've earned enough badges, they receive a custom photo filter to commemorate their experience and share on social media.
China is now one of Starbucks's most successful markets, with a store opening every 15 hours in the country, so the company needed to provide a retail experience unlike any other to impress the sophisticated, tech-savvy clientele in Shanghai.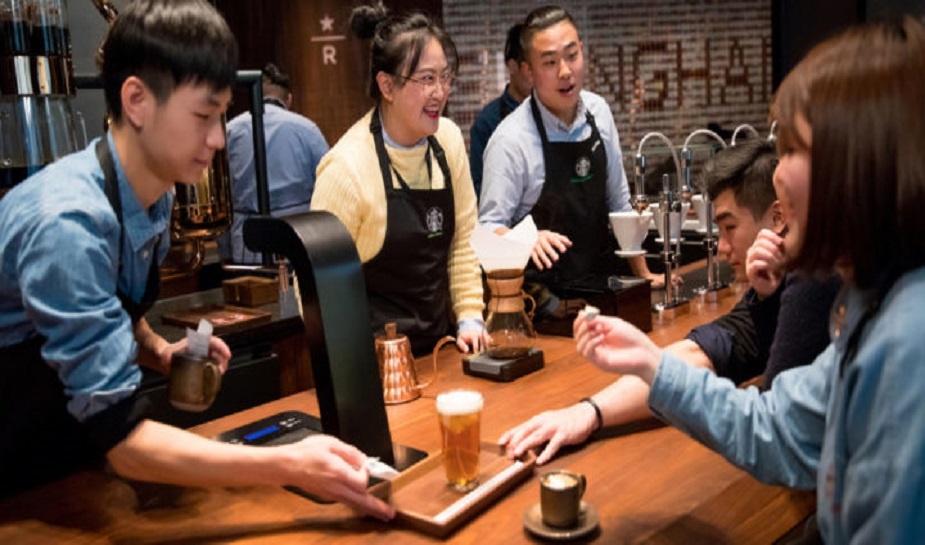 Described by Emily Chang, chief marketing officer for Starbucks, China as like "Alice in Wonderland meets Willy Wonka," the store provides a truly multi-sensory experience and transforms the normal coffee shop trip into a memorable and delightful occasion.
This isn't the first time Starbucks has stepped away from its usual 'one-size-fits-all' store design and customer experience. This European Concept store is also tailored to the tastes of its customers, providing a more welcoming atmosphere. Starbucks is also no stranger to using social media effectively to reward its customers like this social gifting campaign, called Tweet-a-Coffee where consumers could buy a £5 gift card for friends through Twitter.