One of the greatest strengths of experiential campaigns is the power to have a lasting impact.
As well as creating memorable face-to-face experiences for the original participants, experiential stunts can also be a great platform for social sharing when captured on film.
US-based cider brand Smith & Forge has captured our attention with an amusing prank in a video that's been shared by millions of people across the world.
Muscle Beach in Santa Monica, California has been a hub of physical fitness since 1934. Famous across the world, fitness aficionados have been visiting the hallowed beach to train for nearly a century. But this month, bodybuilders at the beach were surprised when an unexpected guest popped by for a workout.
Working with a Hollywood make-up artist, Smith & Forge transformed professional CrossFit Games competitor Kenneth Leverich to look like an 84-year-old man. Complete with white hair, wrinkles and a cardigan, Leverich's makeup was incredibly realistic.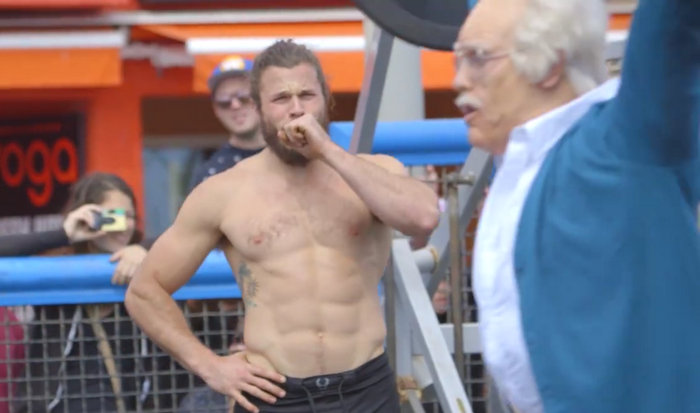 The brand then sent Leverich down to the beach for a workout. Convincingly playing the part of a surprisingly spry pensioner, Leverich puts Muscle Beach regulars to shame with incredible feats of strength – all in front of an ever-more-amazed crowd.
With the whole prank captured in a video, it makes for hilarious viewing.
See for yourself:
The video already had over 27 million views on Facebook in less than 24 hours, and two weeks later it's now been viewed over 80 million times. Now that's impressive.