Electric cars don't just have to be green; they can be super fun to drive too.
This was the message that Smart Automobiles wanted to get across with 'eBall,' a giant interactive Ping-Pong game that creatively used the new Smart Fortwo cars as the paddles.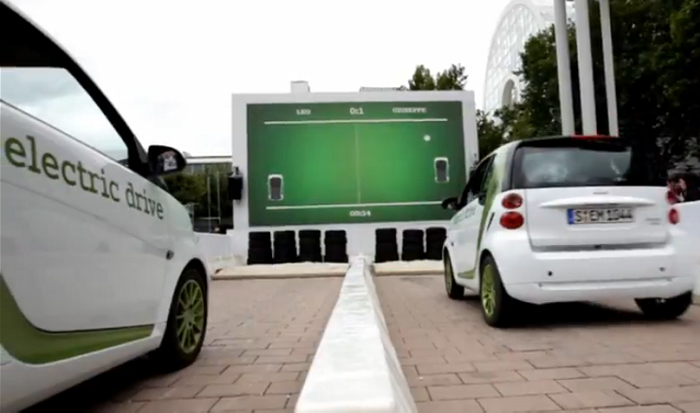 This awesome outdoor activation was held at the Frankfurt Auto Show in Germany, one of the largest motor shows in the world. Visitors to the show were able to line up for their chance to test out the new cars to experience just how fun driving them could be.
Participants battled it out side by side while sophisticated lasers and transmission technology captured their movements, projecting a Ping-Pong ball back and forth on a giant screen.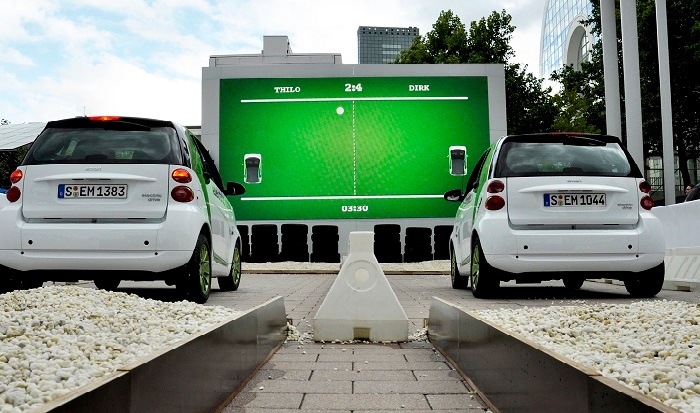 To keep the ball moving, drivers needed to move backwards and forwards quickly, engaging in an exciting battle while testing the vehicle's powerful acceleration and responsiveness.
Much like Fiat's parking billboard, it was a fun way of using live technology to cleverly showcase the benefits that a new car can offer.