Do you consider yourself a Good Samaritan?
Be honest: would you go out of your way to help someone in need, even if it inconvenienced you?
It can be all too easy, in today's world, to let opportunities to ease others' troubles pass us by. It's all too tempting to let our own lives and worries consume us, and to be distracted by always-on addictive technology and a phone-life imbalance.
But we all recognise that helping others is a very good thing to do – after all, as a very wise man once said, life moves pretty fast. If you don't stop and look around once in a while, you could miss it.
Fast food giant Burger King has encouraged people to stop and take a moment for others in its latest fun experiential marketing advertising campaign.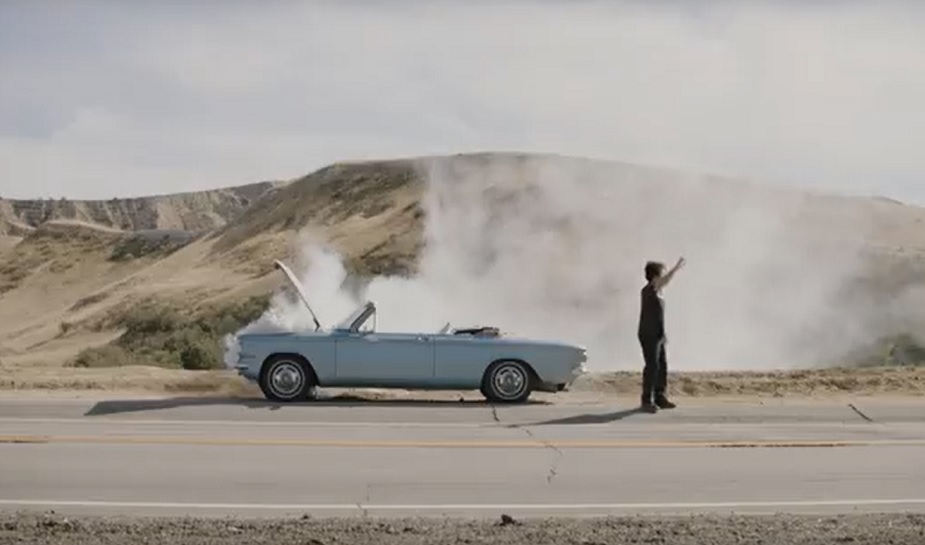 In honour of National Good Samaritan Day, the brand put unsuspecting drivers to the test to see if they would rescue a person experiencing a very difficult situation.
Burger King stranded a brand ambassador on a roadside next to what appeared to be a car on fire, and then secretly filmed the results.
While numerous cars whizzed by the poor, stranded Burger King employee as he tried to flag down help next to his smoking car, a few kinder drivers screeched to a halt to help put out the flames and lend a land.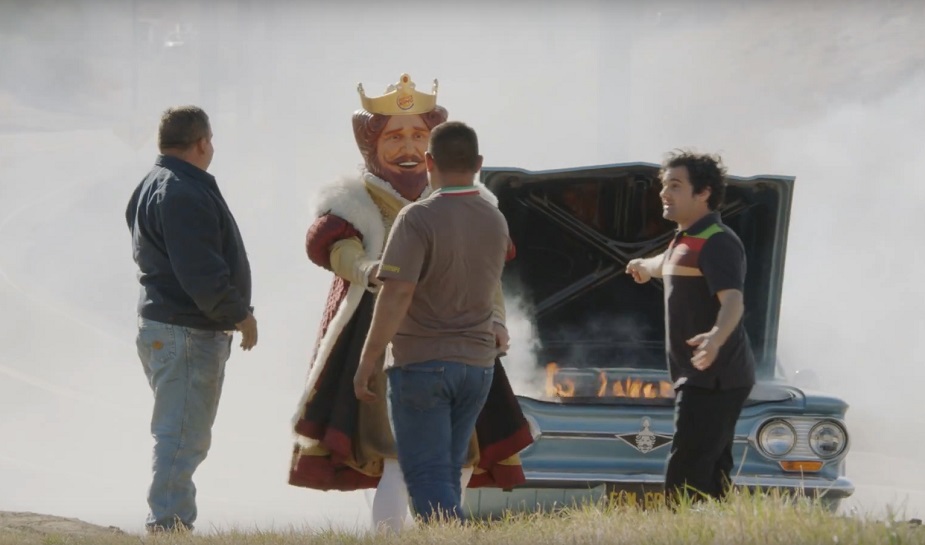 Rushing to the scene in a panic, these Good Samaritans came to the rescue, with one even coming armed with a fire extinguisher. But what awaited them through the smoke wasn't an engine fire at all – but rather a real-life 'Burger King' flame-grilling WHOPPER® sandwiches under the hood of his custom ride. Tasty.
Unsurprisingly, surprise soon turned to delight for all of those that took the time out to stop and help out. With genuine reactions caught on camera, the campaign video serves as great, relevant content to support National Good Samaritan Day, which champions unselfish actions to help those in need and celebrates kindness.
Burger King has built up a solid reputation for delivering quirky and memorable live brand experiences to both showcase its menu and get people talking about bigger issues.
In the last year alone, the brand has famously partnered with non-profit organisation No Bully to tackle bullying in a very unexpected and powerful way and brought the concept of Net Neutrality to life in compelling fashion in a stunt in one of its restaurants.
Burger King also gave one super-fan in France his very own restaurant and poked fun at its golden-arched competition with a risky seasonal experiential activation.
What's next for the fast food chain? Watch this space to find out as we keep shining a spotlight on the very latest, inspiring brand campaigns.