Marketers have long worked hard in retail environments to convert shoppers into customers.
Traditionally this meant simply taking the above-the-line (ATL) creative, wrapping it around an array of point of sale (POS) items with (if you're lucky) a sales promotion to push shoppers over the line. The result: a strategy of signposting and bribery.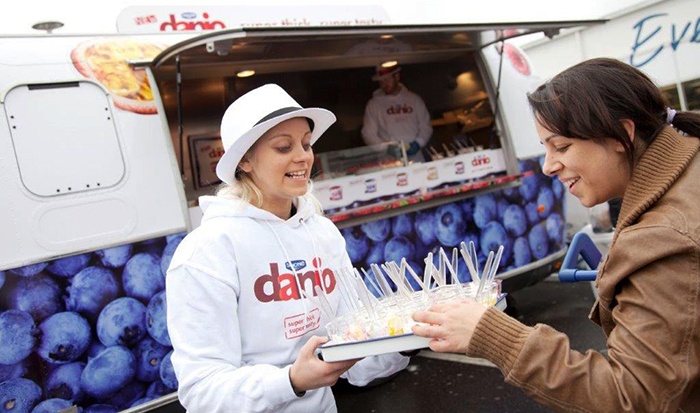 Now, however, the path to purchase starts well before a store is entered, so digital plays a key role. Your shopper is no stranger to consulting/interacting with the wider world on-the-go, including mid-shop. Mobile comes into the mix and shopping is increasingly an experience where shoppers are open to interacting with brand.
Enter brand experiences.
By integrating these two channels, brands have a chance to enrich the shopper's journey to not only drive sales in the now, but also longer brand equity and loyalty in the future.
Focusing most specifically on up-weighting the in-store shopper journey, I'd advise shopper marketing team to keep the following in mind:
Forget 'retailtainment', you can do better
The 'retailtainment' concept has been banded around for years. It may sound right, but in reality it translated into 'do something fun and get noticed'. It created cut-through, but in a one-dimensional, highly forgettable way, that facilitated only one-way dialogue.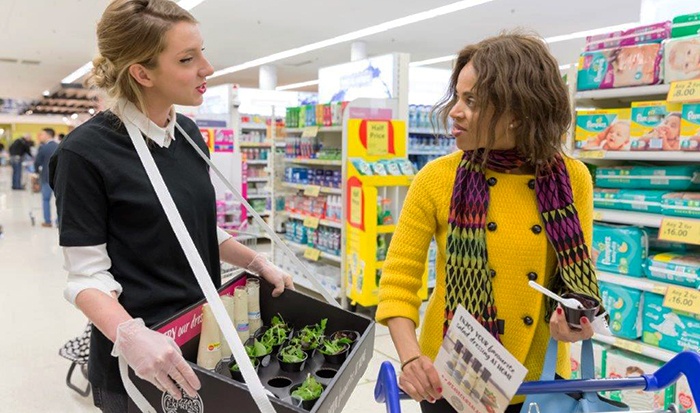 You can do better with more hands-on product discovery, personable storytelling, relevant brand ambassadors, and immersive and intuitive technology. Together, they'll create a more compelling experience that shows that as a brand you understand the shopper's mission and needs.
Integrate your approach
Don't treat in-store experiential as different to in-store comms. Consumers experiences them as one-in-the-same and they should be developed as such. Get your agency to show you what the concept would look like front-of-store (FOS) right through to in-aisle. Even if you are shackled by using a fixed suite of assets, there should be complete synergy – even small comms tweaks can go a long way.
Think too about how this synergy can be taken further away from point-of-purchase. How does the FOS activation link to activity elsewhere? Assets can often be used in multiple locations driving cost efficiencies driving further synergies.
Think about barriers to participation, not just purchase
When crafting shopper messaging and activation, think about what prohibits engagement, not just what puts consumers off a purchase.
Who are they shopping with? Would creating something 'hangers-on' can engage with give you air time with your target? How much discretionary time and attention are you asking for?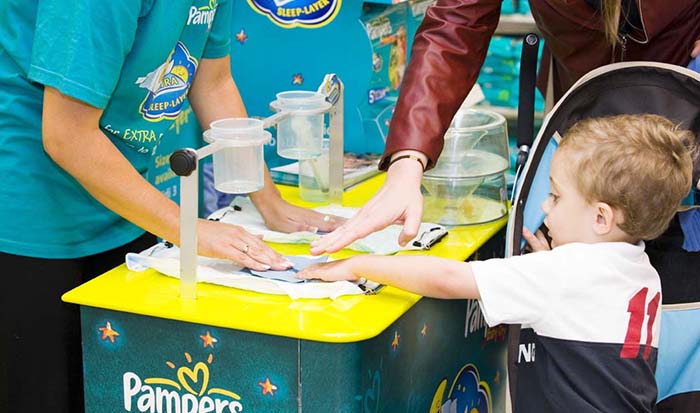 If the average shop in your store takes 35 minutes, you are not going to engage them in a 15 minute demonstration. How much are you asking them to do to reap rewards? Following a QR code to download an app, to then share 20 points of information, means very few will take part.
Are you putting them overly in the spotlight? In-store activation is very exposed. Getting someone to strike a silly pose or take all their make-up off will turn people off, rather than on.
Work the local angles
Consumers are marketing savvy and are used to interacting with big national/global campaigns. This can erode the personal relevance such activations have. To combat this, regionally tailor content (e.g. X% of UK mums would recommend us, vs, X% of Manchester mums would recommend us). These stats may require a little more investment to find, but targeted messaging is far more compelling.
Similarly, work with local brand ambassadors who communicate relevant personal recommendations using regional dialects that translate into much more believable peer-to-peer comms.
Finally, ensure the chances of winning any promotion are seemingly possible e.g. someone in-store today will win, 10 winners from the South East guaranteed, etc.
Keeping these points in mind will help ensure your shopper experience is increasingly meaningful, memorable and magical.
Want more advice on how to integrate shopper marketing into your next experiential campaign? Download our guide: 7 essentials to getting shopper right.