The weekly grocery shop is seen by many people as a necessary evil. Fighting amongst crowds to fill your shopping basket is often a boring and unenjoyable experience.
But that was not the case for a few lucky (or not so lucky) shoppers in New York this month.
To promote the release of his new R-rated animated movie, Sausage Party, actor and screenwriter Seth Rogen teamed up with an NYC supermarket to frighten unsuspecting members of the public and show them that food has feelings.
The experiential stunt saw highly realistic animatronic food planted around the supermarket. On reaching for what appears to be an ordinary piece of fruit or loaf of bread, the shoppers are given the fright of their lives when the food appears to come to life.
Operated with remote controls, the food sprouted moving eyes and a mouth which projected Seth Rogen's voice. Hidden in the back of the shop, Rogen spies on the public, waiting until someone draws close to the robotic food before activating it and spewing insults at them.
Rogen's cheeky fruit is hilariously bad tempered and rude – voicing a loaf of bread, he mocked one member of the public with: 'Are you scared of a piece of bread? Grow a pair.'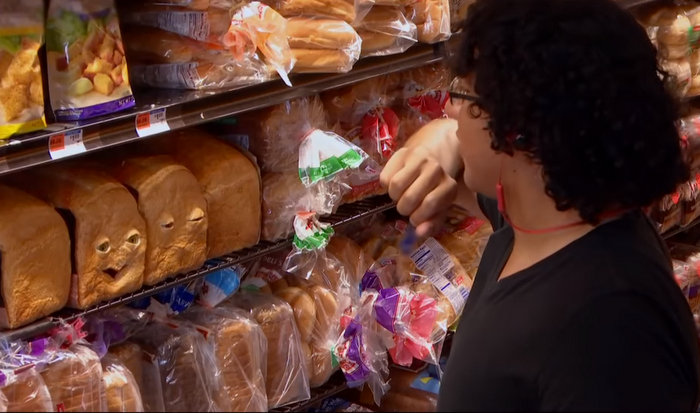 Confronted with the foul-mouthed food, the shoppers respond with a hilarious mix of surprise and delight.
In just one week, the video of the prank has been watched over three million times on YouTube, creating huge organic buzz for the movie in the process. Check it out for yourself:
Similar to the chilling prank promoting black comedy The Voices, this stunt delivered a memorable interaction that brought to life the film's key themes in a highly creative way.