We've all been let down by a suitcase at some point in our lives.
It could be that it's too small to fit your holiday clobber in. It might have really awkwardly-sized compartments. But worst of all is when it takes ages to appear on the conveyor belt at arrivals, and when it finally does, it turns up battered, bruised and close to falling apart.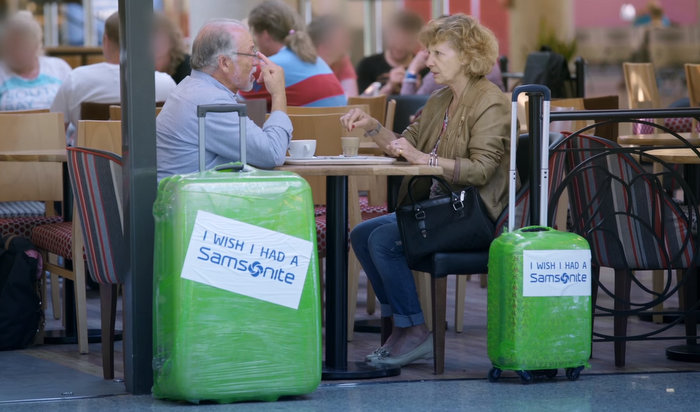 While the first two issues may be un-helpable, luggage company Samsonite believe they can save you from the pain of the latter.
And in their latest experiential campaign, 'Samsowrap', they successfully made many worldwide travellers believe this too.
The brand wanted to spread the message that their cases are tougher, lighter and more secure than any other competitor. They achieved this in a simple yet highly effective way.
The stunt offered numerous surprised travellers at Palma Airport a free case wrapping service. All they had to do in exchange was agree to display the bold 'I wish I had a Samsonite' on their luggage.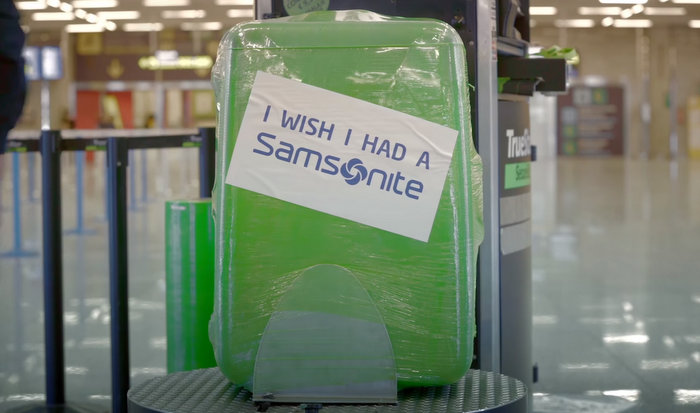 By wrapping around 1,200 cases bound for worldwide destinations, this powerful brand message was then spread to over 120 countries, capturing the attention of captive audiences globally.
While we love how the latest immersive technology can enhance marketing today, it is always refreshing to see something so stripped back that works so well. This is the perfect example.
The successful simplicity of this campaign is similar to what we saw in Coca-Cola brand Deep Spring's recent campaign, inspired by the current craze for adult colouring books. This playful stunt centred around a giant colouring stencil – again, no major technology was used.
Samsonite really hit the global marketing nail on the head with its direct approach. It's a great showcase of how to create a memorable brand experience and enhance conversation.