The living room is at the heart and soul of most TV sitcoms.
From Ross and Rachel's 'we were on a break' meltdowns in Friends to the many group takeaways in Big Bang theory, the living room has been the centre stage for some memorable TV moments.
As a result many dedicated viewers can remember even the most specific details of their favourite TV show living rooms from the colours of the walls to the pictures hanging up and even the ornaments!
For these fans, being able to sit in the living room of their favourite TV show would be a truly magical live experience.
To celebrate the return of much-loved American show, Roseanne, ABC decided to give fans that very experience and placed them directly in the iconic living room of the Conner family.
As part of a nostalgia-themed marketing campaign, the TV network transformed a subway train into the instantly-recognisable living room of the hit show.
The outside of the train was wrapped in artwork advertising the show's return after 20 years while the interior was a recreation of the living room of Dan and Roseanne Conner.
For four weeks, subway riders travelling between New York's Grand Central Station and Times Square, could sit on subway seats camouflaged to look like the Conner's famous couch with large portraits of the cast beaming down on them.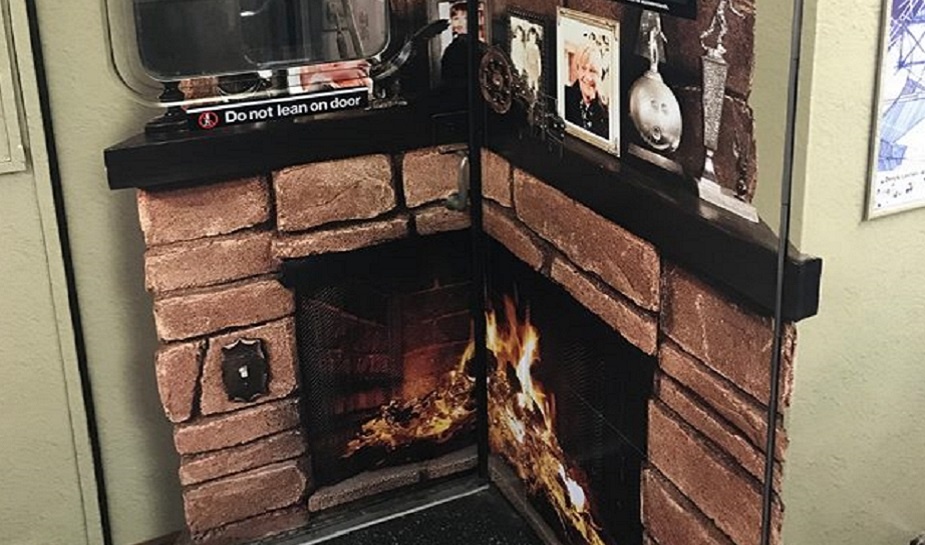 Adding in extra flourishes, the end of each row of seats was also designed to look like the mantel piece complete with fireplace, trophies, family photos and ornaments.
The immersive and impactful experiential campaign aims to remind people of the show that they knew and loved while also encouraging them to embrace any changes from the show being away for so long.
The original ABC series about the Conners, considered an average working-class family from Illinois, ran for nine years up until 1997. It was incredibly popular worldwide. Its final episode drew nearly 17-million viewers.
Despite many people showing lots of enthusiasm for the show's return, a campaign has launched on twitter #BoycottRoseanne in protest of the new series depicting Roseanne Conner as a Trump supporter. Roseanne herself said she wanted to "portray a realistic portrait of the American people and of working-class people" who she said effectively "elected Trump."
Train carriages are often the chosen platform for marketing campaigns. Train takeovers not only guarantee an audience but also offer a longer, enriching experience. Passengers on board this Finnish railway certainly had a long and immersive experience on the world's first escape train experience which lasted 13-hours to celebrate the release of the new film, the Orient Express.