There aren't many people that would turn down the chance to try an exciting virtual reality experience for themselves, given the opportunity. VR has well and truly established itself as one of the biggest developments in modern technology in recent years, and is now well and truly on the radar of most consumers.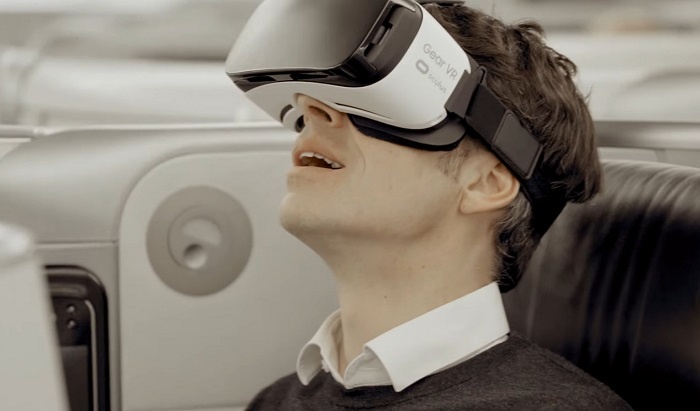 So when travelers aboard Air France business flights were given the option to try a kit out for themselves, it's not surprising that they jumped at the chance.
Fittingly using futuristic technology for its "Drive the future" campaign, automotive company Renault created an immersive VR video that allowed consumers to see an imaginary few hours into the future. It took them through disembarking the plane and then being given the chance to drive its new Koleos model through the clouds.
However, subtle but key events also happened along the VR video's journey.
A young boy was seen kicking a bright blue and orange ball at each of the viewers, and an attractive woman in a red dress was seen passing and smiling on the travellator.
These events seemed insignificant when the video was first viewed, but when the flight touched down and these 'virtual' events ended up occurring in real life, they were certainly surprised. It wasn't until they were presented with the chance to test drive the Renault Koleos that they clicked on to it all being a friendly prank.
This clever campaign from Renault expertly merged the virtual and real worlds, seamlessly transferring consumers from one to the other through total immersion in a novel brand experience.
It highlights how modern technology like VR is embedding itself within real-life and everyday situations and how the future landscape of brand activations is rapidly changing.
While the competition for brands to be heard is getting fiercer, VR offers an exciting and dynamic platform to create something unique and cut through the noise.
For more creative VR inspiration, take a look at M&M's stunt to celebrate 75 years or American aerospace company Lockheed Marin's virtual journey across the galaxy.