We helped kick off an experiential campaign for Reebok's new Z Pump Fusion trainer this weekend in Bluewater Shopping Centre.
For the campaign, we are deploying a pumped up pop-up in high footfall areas, including near Reebok's flagship store in Covent Garden on 3rd and 4th April, at The Oracle in Reading on 11th April and outside Reebok's Richmond store on April 12th.
Inside the dome are iPads which can 3D scan people's feet and educate them on their foot shape and how exactly the new Z Pump Fusion trainer can support them. People can try them on to see how they 'pump to fit'.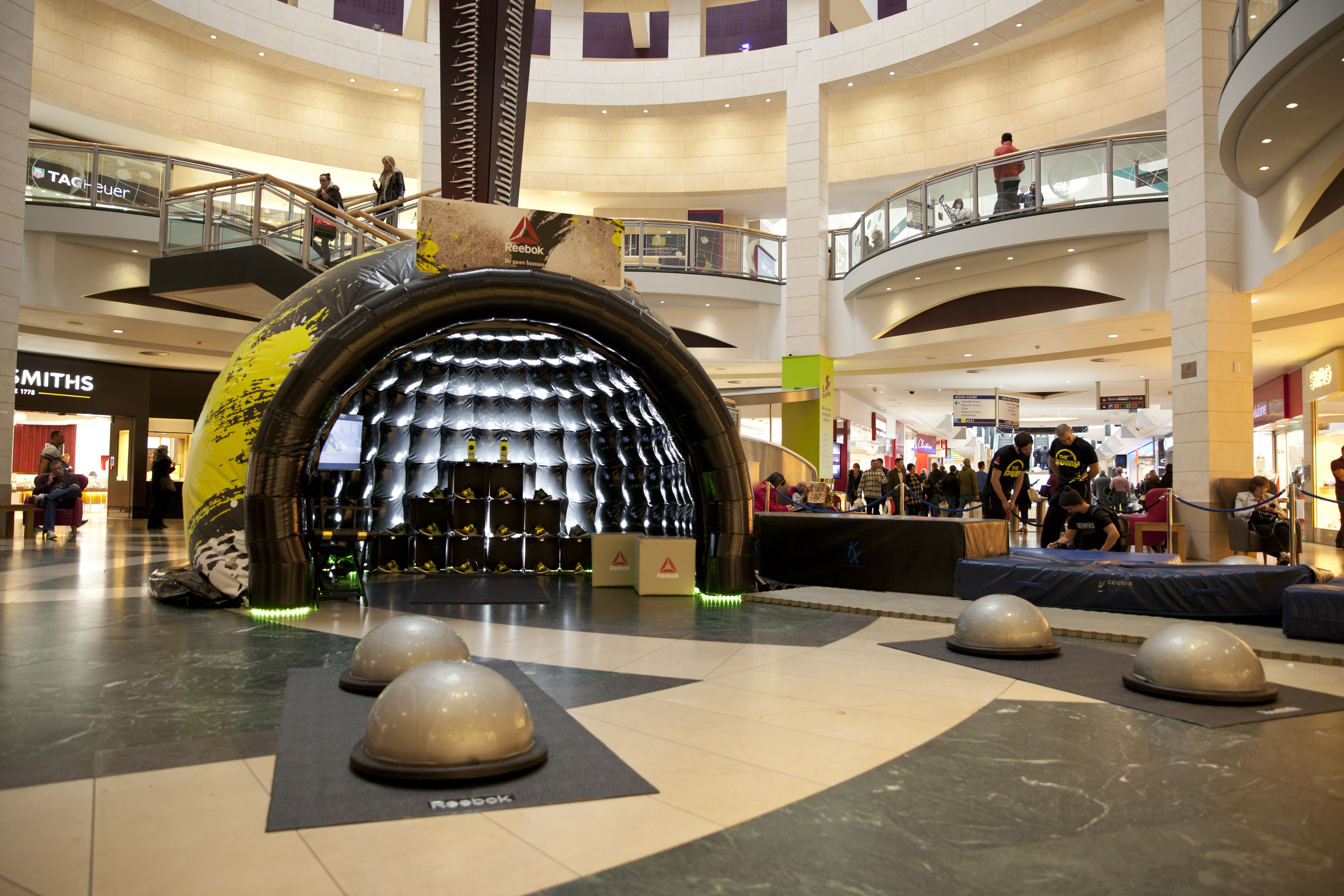 Attracting people into the dome are parkour style performers bouncing on BOSU balls all whilst wearing the Z Pump Fusion trainers.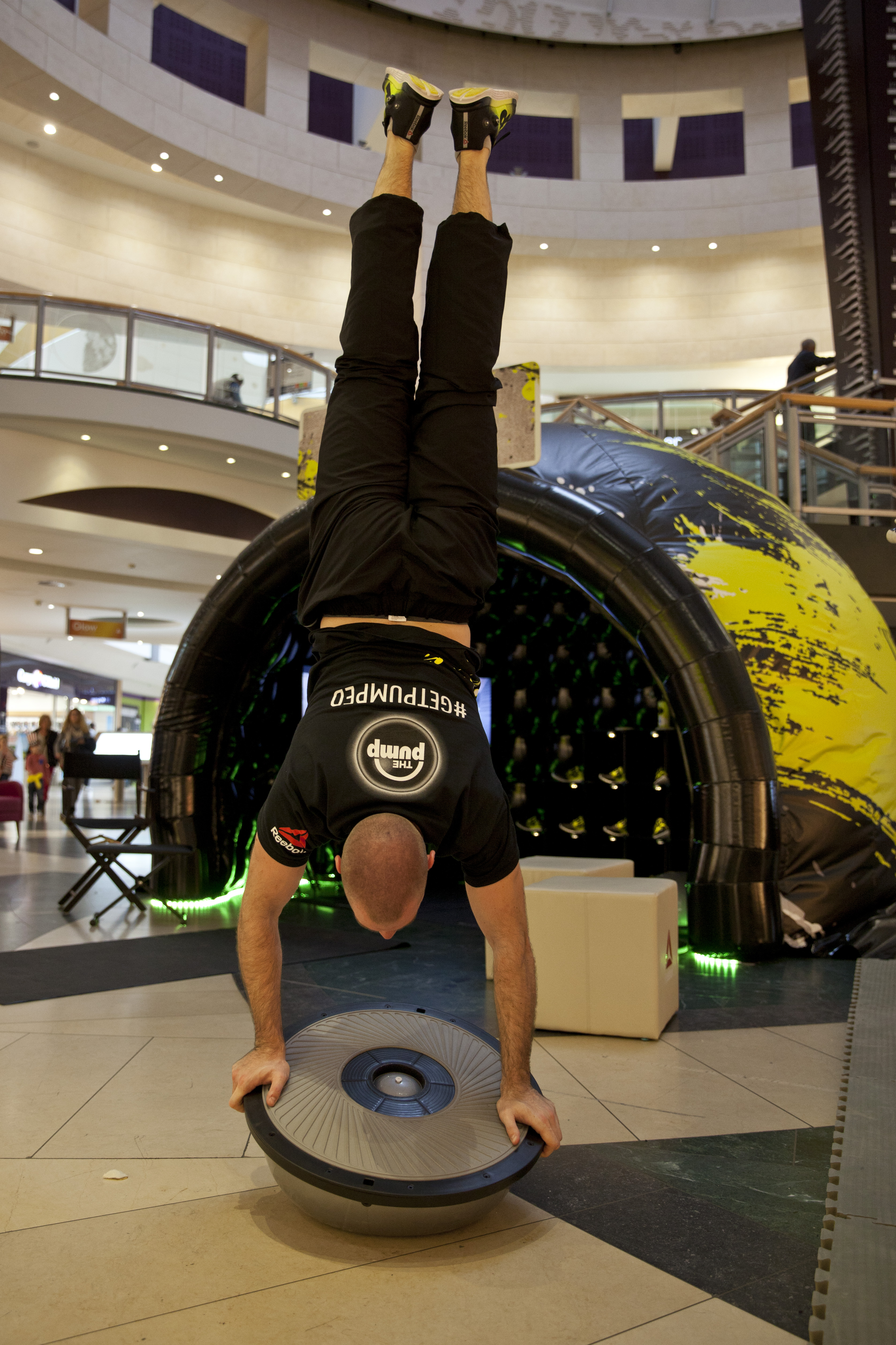 Additionally, we are orchestrating a 'Z Pump Fusion Sprint Challenge' where participants are asked to run on the BOSU balls for 60 seconds; the person who achieves the highest number of steps wins vouchers to spend in the Reebok store.
The activations are driving people into their local Reebok stores, where they are entered into a free prize draw to win a £1,000 Reebok shopping spree if they try on the trainer. And those who buy a pair of the Z Pump Fusions will be given an exclusive Reebok water bottle.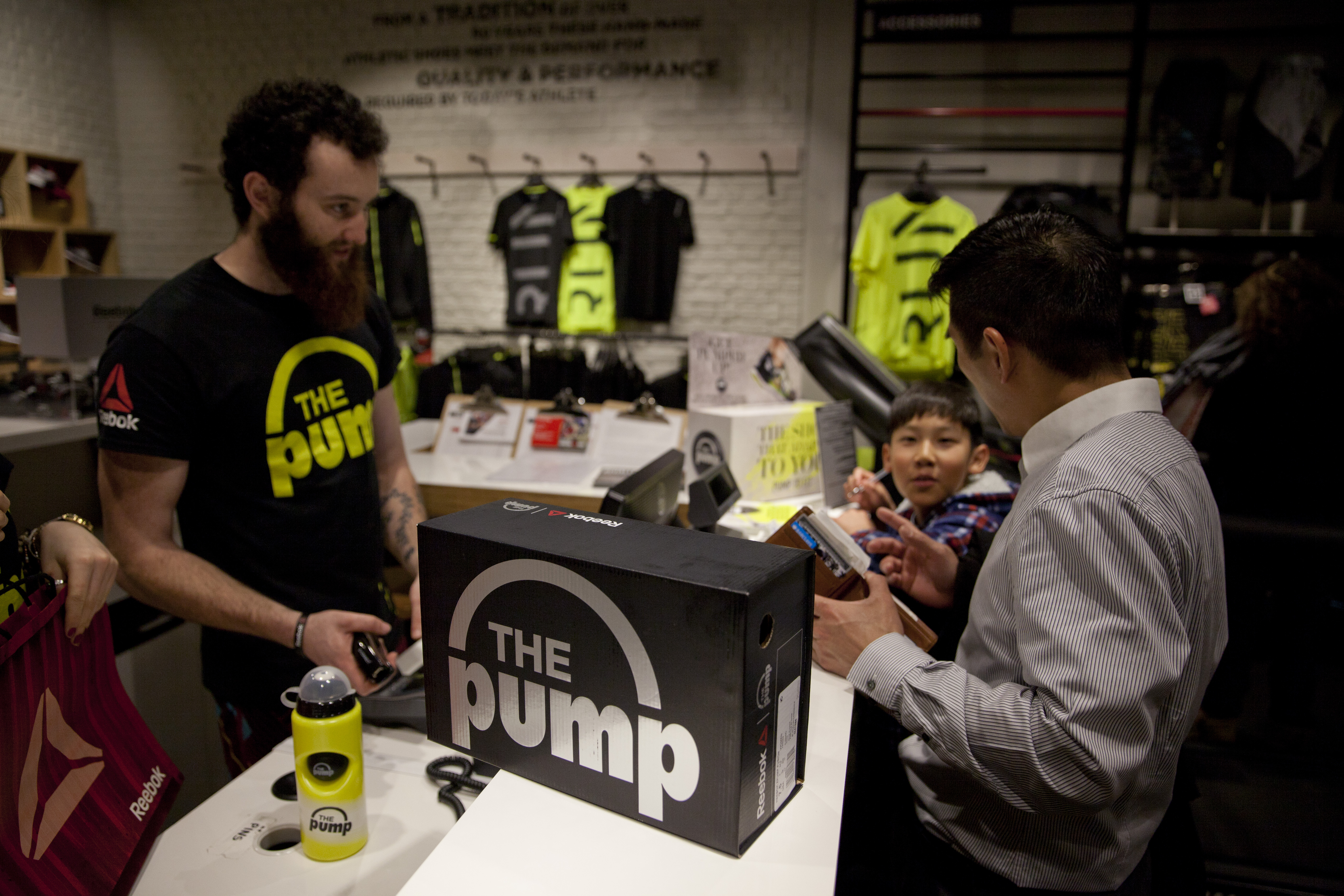 Gwyn Humphreys, Account Director at Because, said:
"Our activation for Reebok had a great response in Bluewater this weekend – with lots of people trying on the trainers, and taking the Z Pump Fusion challenge. We're confident that these activations will work well to drive awareness and sales of the new Z Pump Fusion."