Qatar Airways recently kicked off the launch of its new Birmingham flight route with a multi-sensory experiential activation at the Bullring Shopping Centre in Birmingham.
Our interactive pop-up experience for Qatar transported shoppers to four distinct destinations offered by the new flight route.
Provided with special boarding passes issued upon their arrival, consumers were invited to 'travel around the world' to four destinations: Australia, South East Asia, India & Pakistan, and Doha. Each destination was brought to life in an interactive zone that fully immersed consumers in the sights, sounds, smells and tastes of each country.
The four zones also offered participants the opportunity to enjoy an engaging experience unique to each destination, such as testing their skills on a surf simulator in Australia and receiving a relaxing Thai massage in South East Asia.
The destination zones centred around a Qatar Airlines Doha hub where consumers could meet knowledgeable brand ambassadors and gain a better understanding of all the destinations and services offered by the airline. Visitors collected stamps from all four zones and were entered a prize draw to win two return tickets to anywhere in the Qatar Airways network.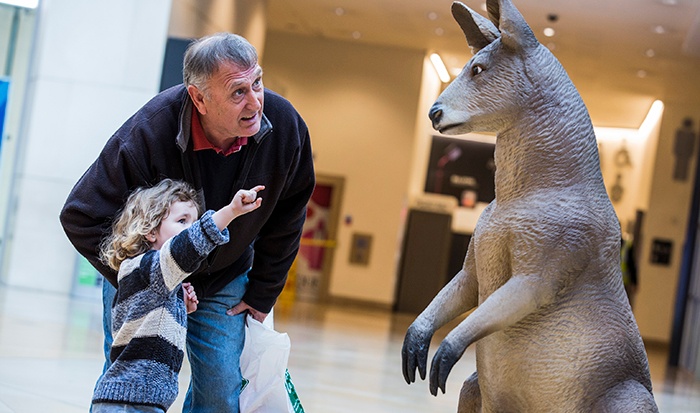 Over two days, the activation secured 5,500 key engagements with consumers and over 1,500 prize draw entries.
Gwyn Humphreys, Account Director at Because, comments:
"This activation offered a unique opportunity for consumers to visualise what it would be like to fly with Qatar Airways and experience their state-of-the-art fleet, premium on-board lounges and award-winning crew. The experience was carefully constructed to create intrigue and bring to life the world of opportunity that these new flights offer Midlands residents."