Each and every November, we remember. As the leaves fall and the days draw in, we remember. And as the clock strikes 11 on the 11th day of the 11th month, we fall silent to remember.
Taking time to reflect back on the sacrifices made by the men and women of the Armed Forces is part of the fabric of British life, and the distinctive poppy has – for a century – been symbolic of wars fought and lives lost.
But this year, Poppyscotland is using an innovative method to tell the stories of past servicemen and women: immersive virtual reality technology.
Partnering with Abertay University, the Scottish charity has brought to life the experience of Scottish veterans in poignant, harrowing and at times humorous fashion.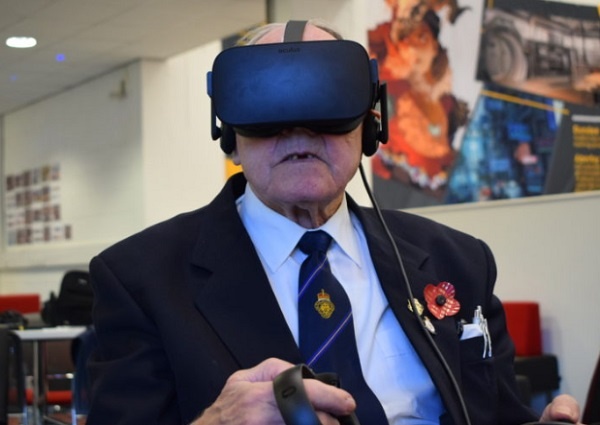 The educational project, called Their Memory, is a VR simulation that allows users to learn more about the people behind the poppies. Seven veterans took part in the unique project to share their recollections of battle and friendship, and to talk openly about the meaning of the poppy for them.
VR headsets take users on a simulated tour of the Lady Haig poppy factory in Edinburgh. Here, users can pick up various virtual objects to hear real life accounts, in a move that the charity hopes will bring the message of remembrance to a whole new generation.
The intention is that the VR experience will be released for wider access on the Oculus Go VR platform in the near future, and will also tour schools towards the end of 2019, according to BBC News.
73-year-old veteran Alf Gibbons, who served as a chief petty officer in the Royal Navy Fleet Air Arm and was involved in the project, said: "No country should forget its past history and what people have to do, both in previous and current generations, so it is important to carry on with remembrance. There's no finer symbol than the poppy."
Poppyscotland's adoption of virtual reality is the latest example of how this highly-creative technology offers unparalleled levels of immersiveness. From delivering magical experiences to providing education about life-threatening scenarios, one piece of VR content can have an incredible impact.