Pizza is one of the most popular but complained about options on the food delivery scene.
Whereas a box of noodles, katsu or korma can likely survive the bumpy journey from restaurant to home, sadly pizza doesn't always make the journey in-tact.
In a fun PR stunt that also gives back to the community, Domino's is taking a stand against uneven pizza toppings and cheese stuck to the box by contributing to city funds for road repairs in the U.S.
Winning the hearts of those who fume about unrepaired roads in the U.S, the fast food chain is asking customers to nominate their local roads for repair through a dedicated website, pavingforpizza.com.
In a bid to 'save good pizza from bad roads', the towns that are shown to have the most need for road repairs will be selected and the city will receive funds to help fill in the potholes. This audience participation element of the campaign is very effective in engaging the public, increasing the reach of the campaign and ultimately building brand love.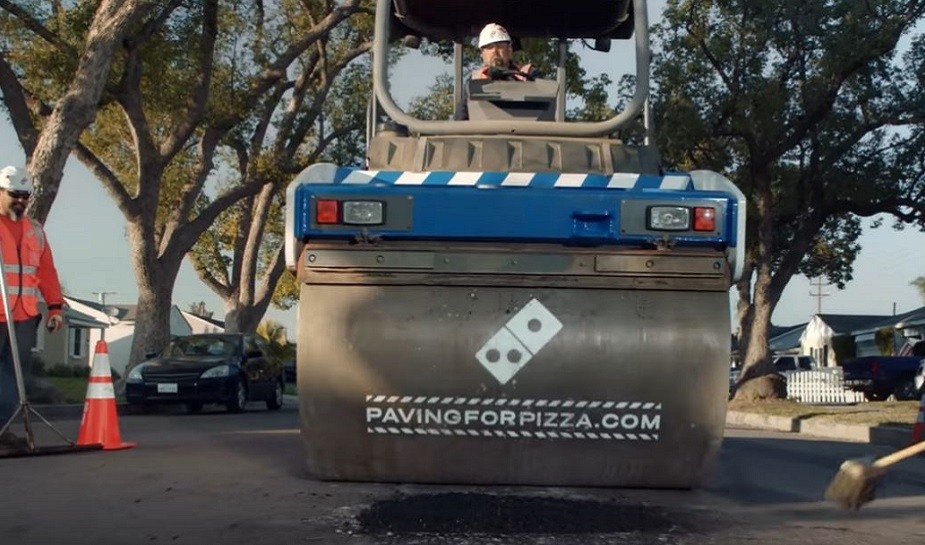 To deliver the highest impact and increase brand visibility, the cones, the signage and even the truck are to be fully branded. The Domino's logo with the words 'Oh yes we did' will also be spray painted on to the filled potholes, leaving a lasting mark of the company's contribution.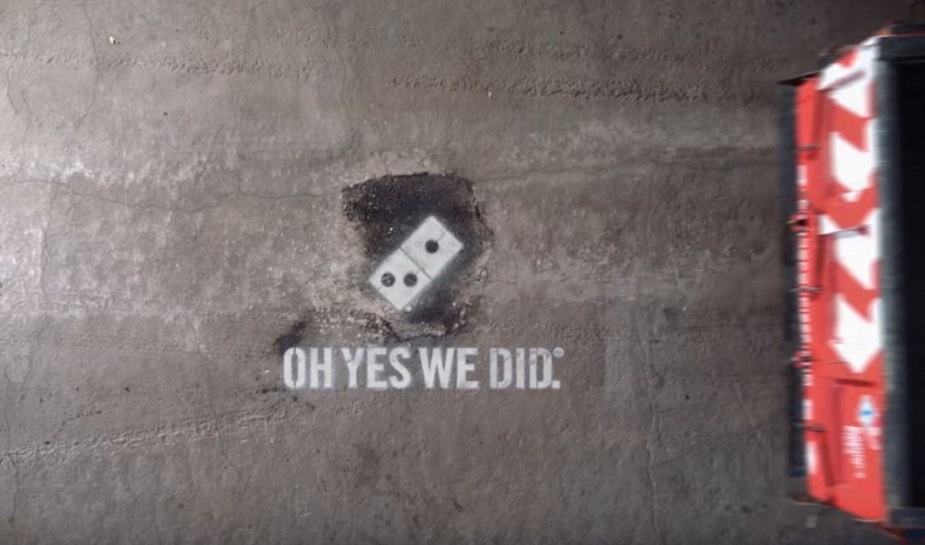 The work not only leaves a positive impression with existing Domino's customers; it extends to people generally using the roads too. It follows on from Domino's "carryout insurance" for pizzas campaign last year which promised to replace your pizza if anything untoward befalls it.
The overarching consumer message is that Domino's cares about the quality of its pizza and overall customer experience. Domino's USA President Russell Weiner said in a press release: "We don't want to lose any great-tasting pizza to a pothole, ruining a wonderful meal. Domino's cares too much about its customers and pizza to let that happen." Suggesting that the brand will go to any lengths – including major road works – to offer a great service.
This goodwill gesture has provoked lots of media interest in the U.S. from news sites such as Fox News, The Guardian, Today.com and the Los Angeles Times, which has also extended on to social media.
The campaign is just in the US currently but there's potential to roll it out globally. We can think of plenty of roads in the UK which could do with a pothole make over!
This isn't the first time a pizza delivery service has been used to execute an impactful experiential campaign. Nissan teamed up with PIZZA LA to deliver their pizzas to remote and extreme destinations, while JetBlue took the dish to new heights by delivering traditional New York pizzas to LA on their airline.