The way drinks brands target young consumers is changing.
Gen Z is drinking far less than the generations before them, with some even going completely teetotal; the percentage of young people who do not drink any alcohol at all has risen by 32%.
This is having a huge effect on sales and marketing strategies in the drinks market. Pernod Ricard, for example, has since acquired a majority share in non-alcoholic spirit, Seedlip, and is changing how it targets younger consumers.
This is evident in the company's summer campaign for white rum brand, Malibu, which aimed to re-capture the attention of Gen Z at its annual Malibu Games.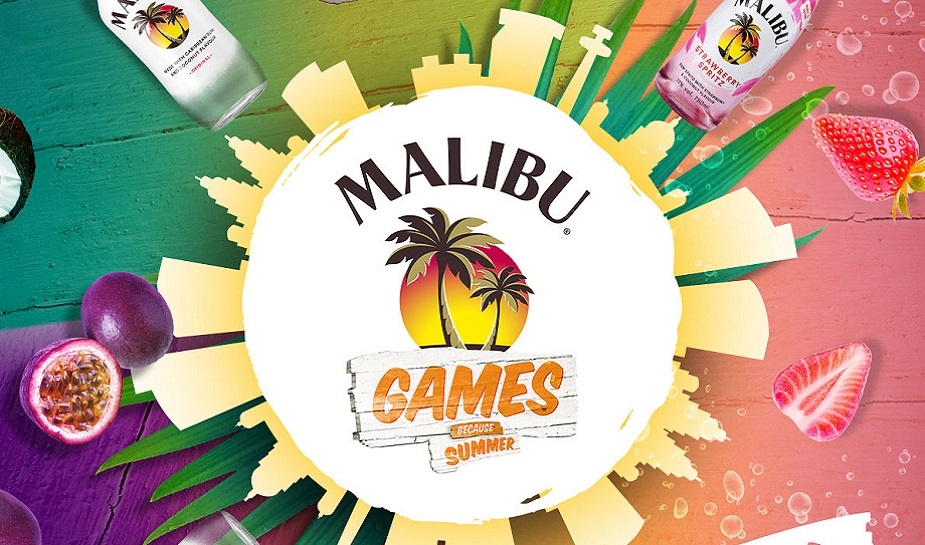 This year the brand sought to "shift brand perception further, focusing on the daytime drinking occasion and the change in consumer behaviour towards richer experiences and a more moderate alcohol consumption."
Combining a very Instagrammable influencer event with a fun pop-up in the UK, the Malibu Games came back with a bang in 2019.
A captivating influencer marketing activation, the brand invited 32 established influencers from nine different countries to the Dominican Republic to compete in an assault-course style challenge over three days.
The high-profile influencers were put into teams to battle it out in a series of games which were filmed, providing colourful and exciting content uploaded to the brand's web page and shared on social media.
From competitive water balloon dodgeball and a slippery pyramid climb, the action-packed games offered lots of high tempo fun with a tropical scenic backdrop. The influencers fully embraced the experience with amusing interviews and content posted to their own channels too.
By involving influencers from all over the world, the inclusive campaign captured global attention with wide yet targeted reach.
Parallel to the influencer activation, Malibu also gave delighted consumers the opportunity to get involved in the Games through a highly-memorable experiential event in the UK. The spirit brand transformed a warehouse in Liverpool into its own Malibu Games stadium that mirrored the events consumers had seen their favourite influencers take part in.
Capturing the tropical look and feel of the brand, the inflatable obstacle course saw consumers compete for points in order to earn a spot on the leaderboard. Participants were fully immersed in a world of Malibu complete with live DJs, photo moments and a coconut rum cocktail; a great way to engage the younger audience.
Fun and intriguing competitions are highly effective in recruiting influencers and creating strong digital content: Pringle's brought 100 gaming influencers together on a giant sofa to take part in a mass gaming event, while Oreo asked influencers what they would do for an Oreo.