The best brands are always looking for fresh and immersive ways to encourage consumers to engage with their advertising campaigns, going to great lengths to win the business of customers.
IKEA recently took this to a whole new level with an unexpected advert that certainly got people talking.
The Scandinavian home furnishing giant has released a new print advert that actively encourages women to urinate on it. Yes, you read that right.
As part of the brand's mission to show life as it is, the advert doubles up as a pregnancy test and offers any eligible pregnant women a 50% discount on its Sundvik baby crib.
The advert, which ran in one of Sweden's most widely read women's magazines, Amelia, featured the headline 'Peeing on this ad may change your life'. It instructs women to: 'pee on the marked area and wait a moment. If you are expecting, you will get a surprise right here."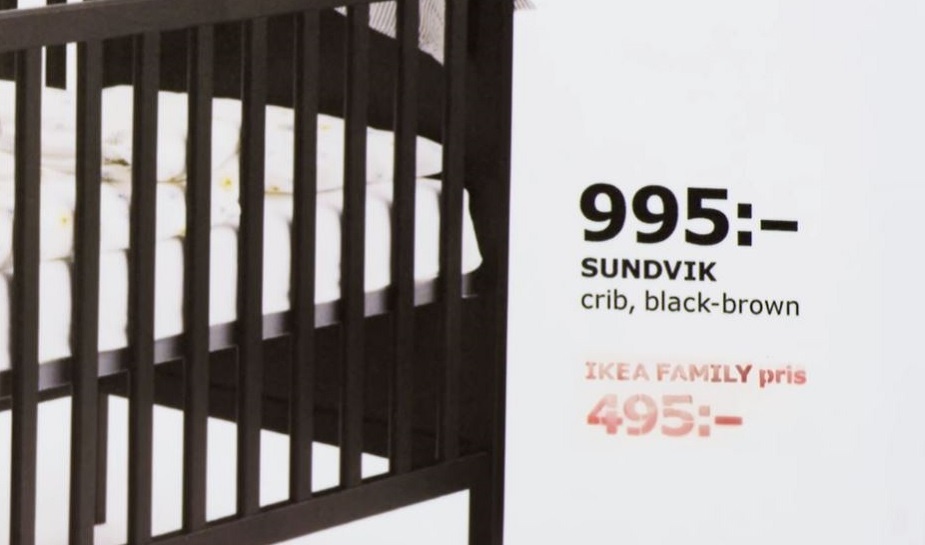 Once the pregnant woman urinates on a specific panel on the page, a discount price appears next to the image of the crib and reveals a half-price discount.
The pioneering and clever technology in the pregnancy test strip was developed in collaboration with Medical Tech Lab, Mercene Labs, that detects the presence of the pregnancy hormone hCG in a woman's urine.
To claim the discount, customers simply bring the advert in to store. The only downside is having to bring a urine-soaked page with you in to the shop – which isn't terribly nice for the customer or the poor employee working behind the IKEA counter!
The novel advert is well aligned with the brand's focus on everyday life. IKEA's marketing manager, Patrik Nygren-Bonnier, says: "Of course everyday life can be dull at times, but it also contains those magical, life-changing moments. We want to be right there when they happen, and through the 'where life happens' campaign we take that idea all the way."
The bold stunt has, unsurprisingly, generated wide-spread worldwide media coverage and created a lot of buzz on social media, most of which was positive. Many people have praised IKEA for its innovative approach to advertising.
The campaign suggests that IKEA understands and relates to its customers and demonstrates a level of empathy for new parents having to spend a lot of money preparing for their new arrival. This supportive and caring approach should, in turn, help to build brand love.
IKEA is no stranger to using innovative technologies in its campaigns. The brand recently launched a new augmented reality app called IKEA Place that allows customers to see the furniture in situ in their homes before deciding to purchase.