Shoppers put their trust in designer labels as a mark of quality, status and luxury.
And marketing plays a key role in earning this trust, creating meaningful connections and encouraging shoppers to make a more extravagant purchase.
Powerful marketing sells. But can a strong marketing campaign persuade people to spend more on an item that is actually worth much less?
Payless Shoes proves it can with a remarkably deceptive influencer campaign in America that also questioned the authenticity of paid-for social media endorsements.
The budget shoe brand created a fake Italian luxury fashion label cheekily named 'Palessi' with a new website, logo and social media accounts.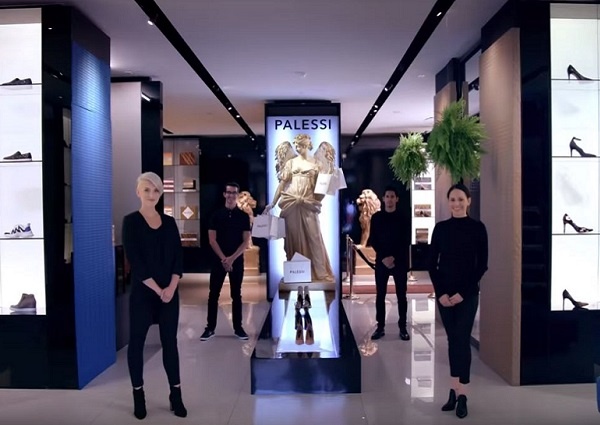 Its next move was to create a fake pop-up store in a busy Los Angeles mall. An empty Giorgio Armani store was transformed into a Palessi boutique for six days selling regular Payless footwear but with a deceptive twist.
Displayed on minimalist glass shelving, the budget shoes were labelled as Palessi and the price significantly heightened in line with the designer image. One pair, for example, went from costing $34.99 to a whopping $1,800!
Social media influencers from the fashion and beauty world were then paid to attend the grand opening. The invite was eagerly accepted, but would they be fooled by the budget brand in disguise?
The unsuspecting influencers were completely taken in by the prank with many praising the quality and craftsmanship of the shoes using words like elegant, sophisticated and classy. Some even went as far as to buy a few pairs at the inflated prices.
The influencers were let in on the ruse once the sale had gone through and were given a full refund. To maintain a good relatioship, the influencers also got to take the shoes home for free.
At a financially very difficult time for Payless shoes, the brand has delivered a truly captivating and extraordinary stunt that has grabbed attention and helped to tackle the brand's perception issues.
It has also stirred up a lot of debate about the legitmacy of influencer endorsements provoking conversation on social media and increasing the reach of the brand message; why pay more when you can pay less.
A masterclass in the power of a strong brand identity and savvy, strategic marketing.
Pop-up stores that act as a front for a cheeky prank can be very effective in building brand love with unsuspecting customers, like the authentically fake Deisel store and Co-Op's experiential pop-up coffee shop.