WARNING: This experiential campaign contains scenes of a disturbing nature. Viewer discretion is advised.
Experiential marketing is a powerful and proven method for bringing brands to life in real-world settings. Look no further than Disney's magical bus shelter experience for proof that the right campaign can make a huge positive impact on unsuspecting members of the public.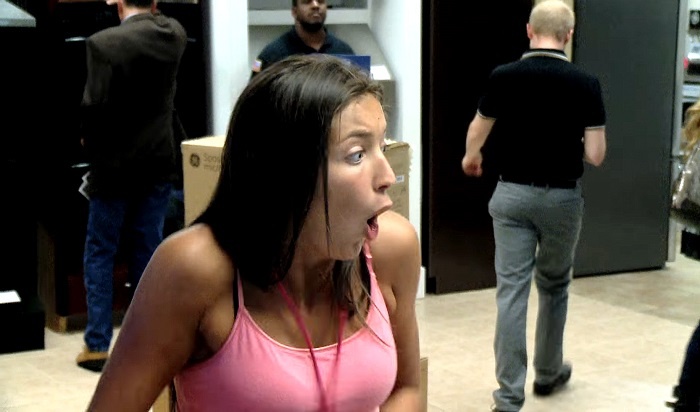 However, there are some things (and characters) that we certainly don't want to be brought to life.
Paramount Pictures, the company behind renowned horror movie The Ring, recently created a terrifying stunt to promote upcoming sequel, Rings.
The prank style activation took to an electronics store in New York City and targeted unsuspecting customers in a hilarious, yet slightly cruel way.
In a video that captured the stunt, customers can be seen innocently browsing a selection of TV sets on a shop wall. But before long, they are running for their lives as an actress, dressed up as the petrifying young girl from the film, crawled out from one of the screens.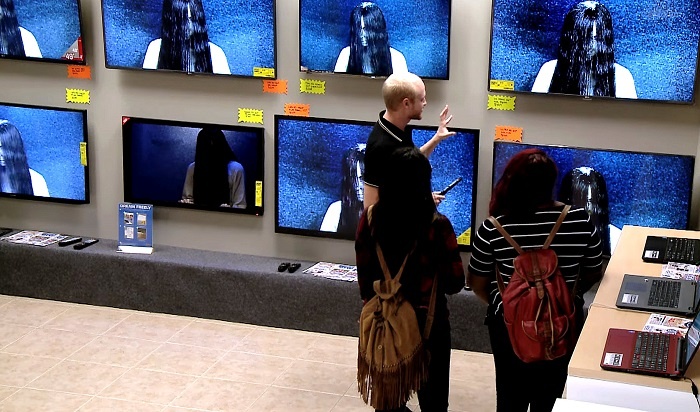 The stunt, which gave a whole new dimension to this famous and iconic chilling scene, was cleverly created by building a fake wall in the shop, that was then covered in TV sets all playing the trailer of the new film. Hidden behind a screen on the bottom row was a small compartment where the actress hid, before the screen covering her was lifted.
The campaign has caused a social media storm – raking in over 3.5 million YouTube views in just 48 hours of it going live.
It illustrates exactly why it is vital for a brand to create something that has strong social sharing potential. If done well, it enables a campaign to live on and stay relevant, even when the live activation is over – gaining the attention of potential consumers on a worldwide scale.
Ignoring the fact that this campaign is ridiculously scary, we love the prank element to it. It reminds us of this Pokémon Go themed stunt, where Pikachu exacted revenge!