Gambling has become big part of the football experience.
Half of all football kits during the 2019-2020 premier league season in the UK will be emblazoned with a gambling company's logo. Raising brand awareness with its core audience, matches have become big sales drivers for gambling firms.
However, there are growing concerns over the normalisation of gambling among young supporters from MPs, fans and concerned parents.
You might expect a charity organisation or community group to tackle this important issue; you certainly wouldn't expect controversial betting firm, Paddy Power, to take the helm. The brand is more likely to create a giant cut out of the England manager or build a huge drive-thru confessional.
In a daring and surprising experiential stunt, the cheeky brand played a prank on unsuspecting football fans and officials alike to challenge perceptions on shirt sponsorship.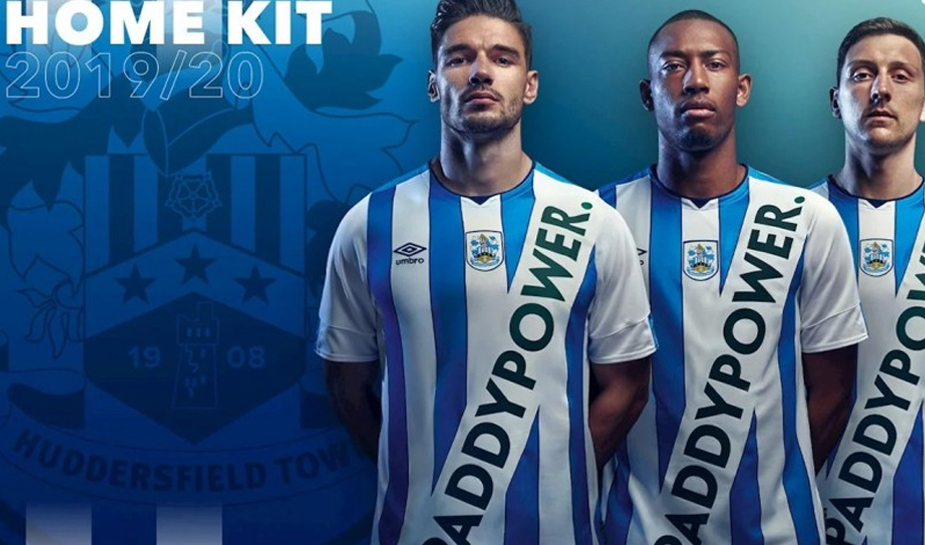 As part of a new sponsorship deal with Huddersfield FC, a new home kit was worn by the team during a friendly match that saw the Paddy Power logo prominently emblazoned across the front of the shirt in a sash style from shoulder to hip. The away version featured 110 Paddy Power logos to "pay tribute" to the club's 110-year history.
The kit was not only an eyesore, but broke FA cup rules, causing an enormous backlash on twitter and other social platforms with some fans calling it "the worst kit of all time". Ouch.
In true Paddy Power style, in the height of the social media storm, it was revealed the kit was a spoof. The prank was part of Paddy Power's bold 'save our shirt' campaign, taking a stand against shirts being used as billboards.
Putting its money where its mouth is, Paddy Power revealed the real design for the team's kits, which will be devoid of all branding this season.
The bookmaker also handed out 500 unbranded shirts in a 'shirt amnesty' which allowed fans to exchange their older, branded kits for the new ones at the Terrier's first game of the season.
Victor Corcoran, Paddy Power MD, said: "Shirt sponsorship in football has gone too far. We accept that there is a role for sponsors around football, but the shirt should be sacred. So today we are calling on other sponsors to join the Save Our Shirt campaign and give something back to the fans."
Following the widespread stunt, the brand has also agreed to 'unsponsor' a second club, Motherwell FC, as part of the campaign.
This isn't the first time we've seen a brand tackling a social issue with a prank to engage the public. Burger King raised awareness of the Pink Tax with its Chick Fries prank, while McDonald's took on another social issue with a prank which served non-voters with the wrong order.