Sports fans can sure be emotional.
It's wonderful to be a fan when your favourite team or sports personality is riding the waves of success. But when you find yourself on the losing end, it's all too easy to become a bit … bitter.
Canadian craft beer producers Farnham Ale & Lager has experienced great success with its 'A Bit Bitter' campaign, which has cheekily showcased the bitterness of its beers in fun and unexpected fashion.
And now, to extend the message even further and reach a wider audience, the brand has turned its attention to sports fans with an experiential activation that played right into its audiences' emotions.
Farnham set up a punch bag with a difference in a bid to visually demonstrate the perfect punch of bitterness found in its beer.
Designed to look like a can of the distinctive beverage, the brand encouraged fans to take a swing at the bag with all their might and prove just how bitter they were.
The reward? Beer. And lots of it. Not a bad incentive to take part.
The harder that participants swing, the more beer they gained back in return, with scores measured by IBUs – 'International Bitterness Points'.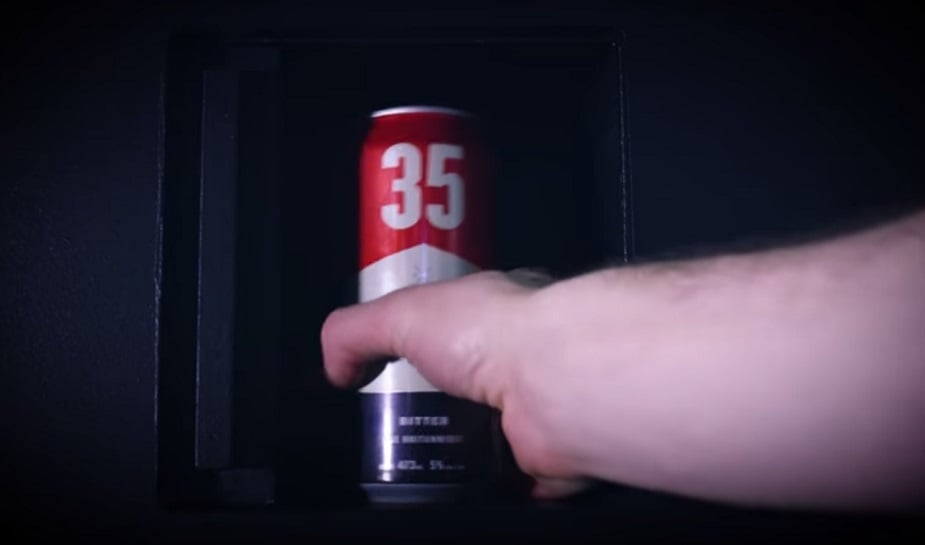 Unsurprisingly, the hard-hitting activation received a lot of attention, and got across the brand's bitter proposition in memorable fashion.
But it's not the first time that Farnham has captured the attention of audiences via an unorthodox approach to sampling: we've previously showcased the brand's scream-activated vending machine (we're not kidding), which caused quite a stir at the Quebec Beer Festival a couple of years back.
And last year, sports clothing brand Bjorn Borg also placed a punch bag at the heart of a memorable experiential campaign with the world's first Twitter punch bag, in which some of Sweden's toughest fighters helped to spread a little love online.
While Farnham continues to get creative with its experiential approach, it's one of many alcoholic brands that has gone the extra mile to capture the imagination of fans both old and new. Take a look at these five spirited alcoholic experiential marketing campaigns – we promise they won't leave a bitter taste in your mouth.