Time and time again we see experiential campaigns taking place in the busiest of locations – train stations, city centres and shopping malls tend to be favoured places amongst brands.
While these spots are great for targeting a large number of people at a time, they don't reach everyone, including individuals who might appreciate an experiential activation more than those busy commuters and city-dwellers who see one day in and day out.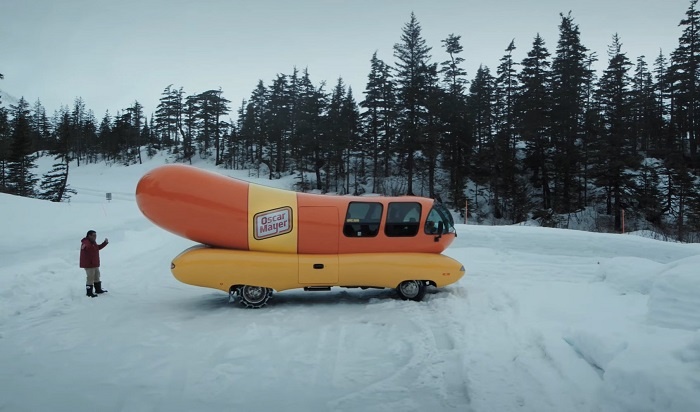 In a bid to steer away from the norm, American meat company Oscar Mayer took their experiential stunt to one of the most remote towns in the United States: Whittier, Alaska.
Only accessible by a 2.5 mile tunnel, with extreme weather conditions and a population of just 220, Whittier is certainly not your typical marketing space. But when Oscar Mayer ambitiously set on a mission to get their new hot dog recipe in everyone's hands, they weren't prepared to miss out anyone.
Instead, its Wienermobile (a giant hotdog shaped vehicle) and a group of brand representatives took a trip to the isolated town and hosted a surprise BBQ.
Being far from an average day for residents of Whittier, it's no surprise that they were immensely excited and jumped at the chance to engage with the fun stunt.
This campaign from Oscar Mayer highlights the lengths the brand is willing to go to ensure everyone can experience its hotdogs. Through great experiential marketing it seamlessly positioned itself as a brand that wants everyone to feel included and have fun.
By being one of the very few, if not the only brand to visit Whittier, there's no doubt that this will result in strong brand love from local residents, turning into loyalty going forward.
Oscar Mayer isn't the only food brand to spread smiles through experiential. Take a look at when McDonalds installed a 'Joy Maze' in Burcharest as part of global day of joy.