To make your brand truly stand out against the competition, you have to take your experiential campaign to another level.
Emotion is a key driver when it comes to buying a product, therefore to make a meaningful impact, your brand experience should leave your consumers in tears, in shock, in delight or laughter.
To associate a positive emotion with its new foaming body wash and build brand love, Old Spice ramped up the fun factor with a live foam-filled experiential activation that's controlled entirely by the viewer.
Described as the world's first Old Spice foam/football-themed live game show on the internet, 24 brave competitors were invited to the "Lost City of Football" and challenged to overcome six tough obstacles.
The plucky contestants had to get through the perilous foam-covered course taking on merciless guards, football traps and Old Spice foam cannons, in the hope of winning the prestigious Foam Zone Trophy and being named the champion.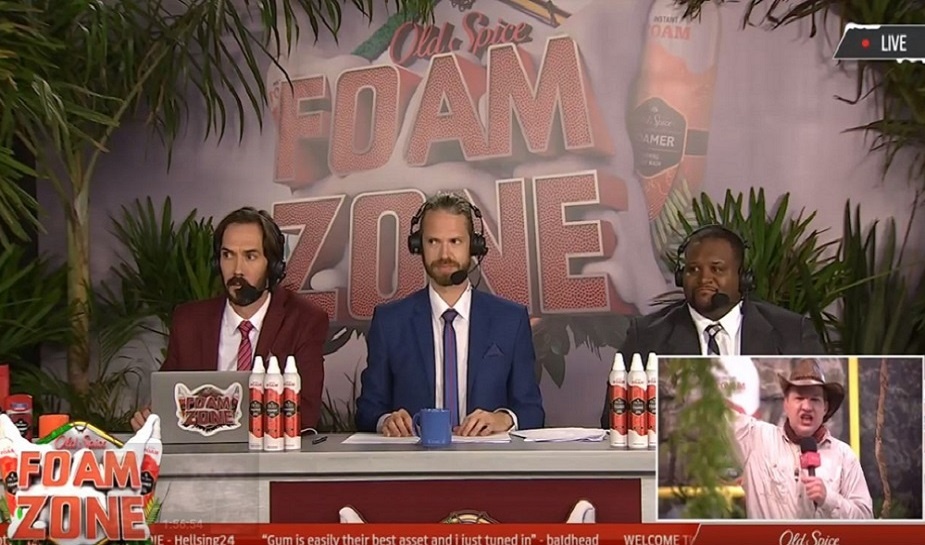 The entertaining and barmy game show was hosted by Denver Broncos star Von Miller and streamed live on YouTube, Twitch.tv and Facebook Live.
Those watching the events unravel had the opportunity influence the actions and the obstacles, which added to the interactivity of the campaign and boosted online engagement.
Giving the full American football experience, the live events cut away to three humorous commentators sat comfortably in an Old Spice Foam branded studio.
In the lead up to the game show, the brand hosted teaser videos on its social channels and also worked with actor and fastest-growing creator on Vine, Greg Davis Jr., to deliver a teaser video on his own social channels and drive views of the live stream.
Founded in 1938, Old Spice, an American brand manufactured by Procter & Gamble, has a long-standing heritage and a tongue-in-cheek brand voice. Over the past 10 years, the brand has delivered some very creative marketing campaigns to refresh its brand image and attract a younger consumer to the brand.
This latest experiential offering complete with online video element from the men's grooming brand, is well aligned with the brand's 'blokey' tone of voice and strategy to recruit younger consumers. 33% of Millennials and 41% of Gen Z consumers' digital time is spent watching video, according to this study.
Another brand that went online to attract digitally-savvy young males is YSL with this highly-targeted influencer campaign.
This campaign also reminds us of the time skincare brand, Nivea, sought to raise awareness of it's in-shower range, with this award-winning campaign at Electric Picnic.