From the weird to the truly wonderful, pop-up restaurants are taking the UK by storm.
Swapping boring TV dinners for unique dining experiences, you can find an array of exciting, temporary eateries across most major cities.
One that certainly stood up to the competition was an unusual pop-up from Old El Paso which really got people talking (and quite literally too).
Focused on bringing people together over its food, the innovative restaurant used conversation and laughter to power certain elements of the meal.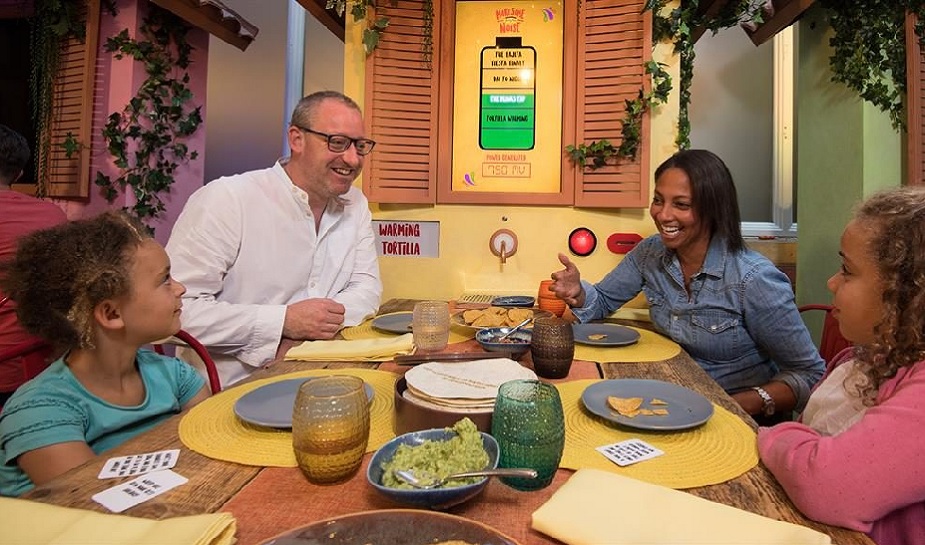 Considered to be the first restaurant of its kind, it used piezoelectric technology which generated electricity through specialist microphones around each table. The more the conversation flowed, the more electrical volts were produced, resulting in small amounts of usable electricity.
The pop-up restaurant had fun experiential elements throughout the whole dining experience. Virtual batteries at each table stored the power generated and once certain volt levels were reached, the table was rewarded with bonuses like the warming of tortillas, access to a margarita tap, atmospheric lighting and a confetti cannon finale.
In efforts to banish any awkward silences and keep the conversation alight, diners could find a push button at each table which dispensed a conversation starting card – even the fajitas had thought-provoking questions toasted onto them.
The memorable concept was hooked on what Old El Paso called 'National Fajita Friday', where the nation was encouraged to eat together in response to the brand's research which revealed one in 10 families admit that they never sit and share dinner together.
Lionel Morgado from Old El Paso says: "We are on a mission to get people talking on National Fajita Friday. When the family sits together over Mexican it creates happy noise and genuine connections. It's a cuisine that naturally brings people together. Everyone has to roll up their sleeves, dive in with their hands and pass the guac around. It fills your heart as well as your belly!"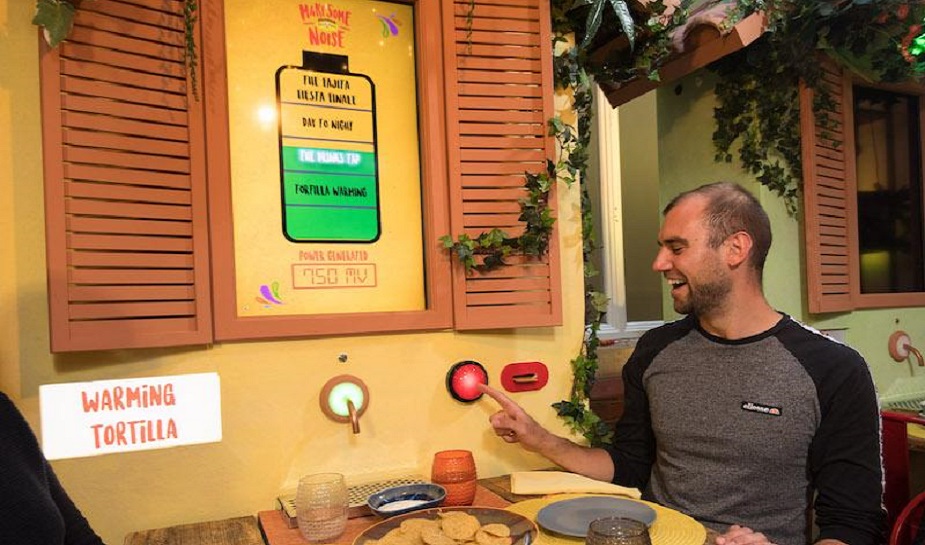 As the saying goes, if there's one way to a person's heart it's through their stomach. Dining experiences with a difference can be very effective in building brand love and raising awareness, like the incredible life-changing dining experience from Smile Asia and Mastercard's meal with a difference on top of a giant billboard.