There is a buzz developing around the launch of the new Nokia Lumia 800.
Not just because it is the first Windows-based Smartphone, but also because the launch will see the Millbank Tower, in London, transformed into a giant canvas.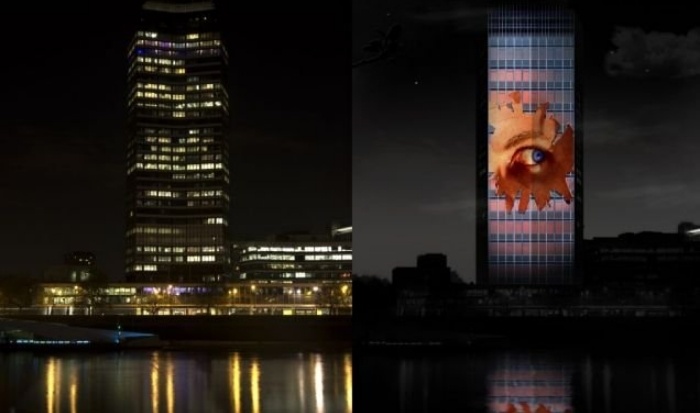 Onto this Nokia will display spectacular "4D projections" that will illuminate the full length of the 120 meter-high building. The projections will be choreographed to two new and exclusive tracks that, popular DJ, Deadmau5 will play at the one-night event on the 28th of November. It is free for all spectators, of course, how are you going to charge for a projection that can be seen from both sides of the river Thames?
Yet Nokia also hopes to extend the reach of the extraordinary experiential event by streaming live to the Nokia Facebook page and by also giving online fans a chance to win an opportunity to be there, in the thick of it, while Deadmau5 performs.
So far Nokia has only released this teasingly short video to promote the event. So we went looking for anything we could find that was similar to try and work out what 4D projections on a skyscraper would look like! The video below is from earlier this year, when Coca-Cola celebrated its 125th anniversary by illuminating all four sides of its HQ in Atlanta as a "Thank You" to the public. After seeing this and sensing that Nokia intend to push the idea further, we're now quite excited to experience the results later this month!