We're feeling sporty again this week – PUMA's Grand Central Station takeover graced the Marketing Society blog last week.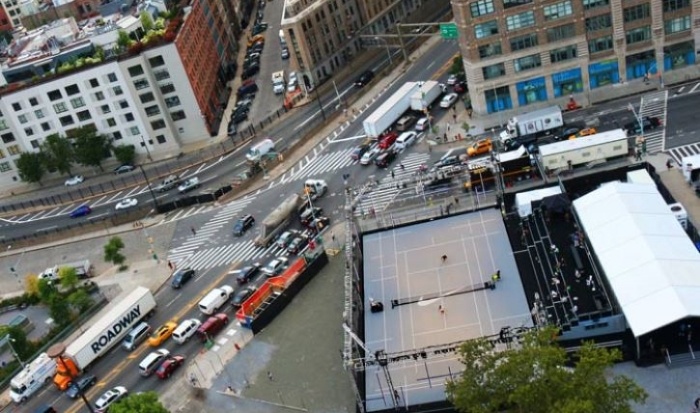 This week we're talking about how sportswear giant Nike constructed a pop-up tennis court in Manhattan.
In a bid to get people talking about its new Nike Court collection in the run up to the U.S. Open, the sportswear giant constructed a pop-up space for non-stop tennis tournaments on a busy crossroads in New York.
Read the whole story over on the Marketing Society blog, where Managing Partner Joss Davidge blogs weekly about impressive experiential marketing campaigns.