New World, the 100% New Zealand owned and operated supermarket chain, is celebrating the launch of this year's Little Garden, by providing a memorable and personal two-day experience to Starship's 'Little Stars'.
The supermarket, which is once again giving customers the chance to collect its hugely-popular Little Garden seedling kits, is a five star sponsor of New Zealand's national children's hospital. The company worked alongside the Starship Foundation to bring the joy of gardening, plants and the environment to youngsters at the hospital, and to explore the incredible roles that butterflies and bees play in nature, and celebrate these "Stars of the Garden".
Delivered by creative experiences agency Because, New World's emotive two-day "Little Garden Stars of Starship" event was hosted by New Zealand singer songwriter Jason Kerrison, and children's tv personality Jason Faa'foi, alongside Sarah, Sam and Toni, from The Hits' radio station's breakfast show.
Education sessions, facilitated by the teachers at the Starship School, allowed children to get creative and colourful learning all about the Stars of the Garden – bees and butterflies.
A creative session the next day, hosted by Jason and Jason, and Sarah, Sam and Toni, encouraged the children, and their siblings to work together in groups to write poems, sing songs, do 'fashion shows', draw pictures, tell jokes and have fun, while creating items to keep and enjoy. The children then came together to showcase their special items and individual talents on a colourful, themed 'Little Garden Stage' within an encouraging, supportive setting – complete with 'judges' Sarah, Sam and Toni.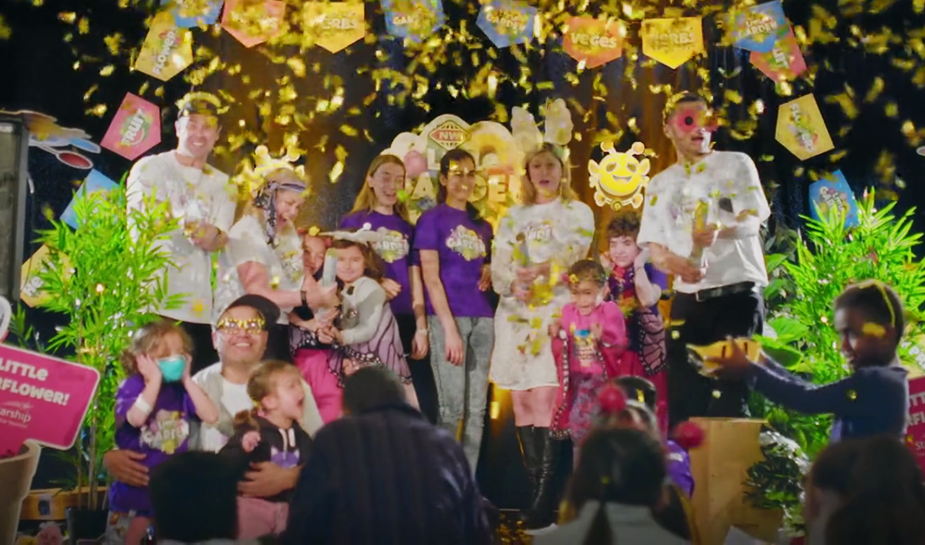 Ruth Morse, Corporate Partnerships Manager at the Starship Foundation, comments:
"The 'Stars of Starship' was a fabulous experience for Starship's young patients, their siblings and their families. The feedback from the teachers has been overwhelmingly positive, and all of the children loved it."
Jen Mariu, Brand & Sponsorship Manager at Foodstuffs, adds:
"While children at Starship Hospital can't get into their own gardens at the moment, as a sponsor we love that we could bring New World's Little Garden to life for them at the Starship School – and in show-stopping style!"
Starship Child Health is a dedicated paediatric healthcare service and major teaching centre, providing family centred care to children and young people throughout New Zealand and the South Pacific. Starship Foundation is a social-profit organisation that raises funds so Starship Child Health can better care for its young patients.
Take a look at the video from the event below: