Live experiences have the power to move people in a way that no other medium can offer.
Over the last few months, we've shared some inspiring examples of brands using immersive live experiences to move, inspire and educate. Expedia's touching virtual experience, SK-II's 'leftover no more' activation and Pedigree's Downs syndrome campaign are just a handful of our recent favourites.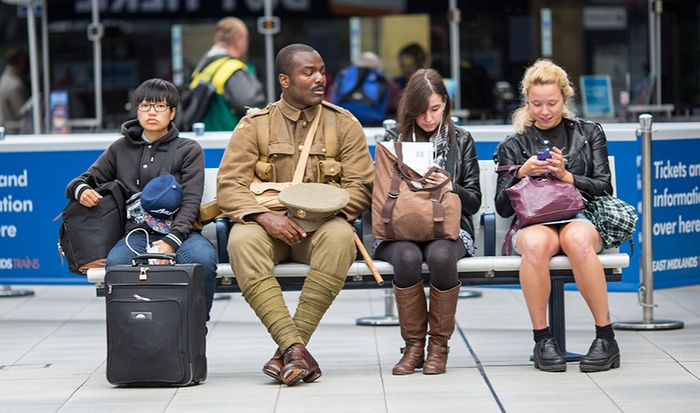 And this month, a highly touching and topical campaign has caught our attention, right here in the UK.
Commuters across Great Britain were stopped in their tracks last week when confronted by hundreds of WWI soldiers.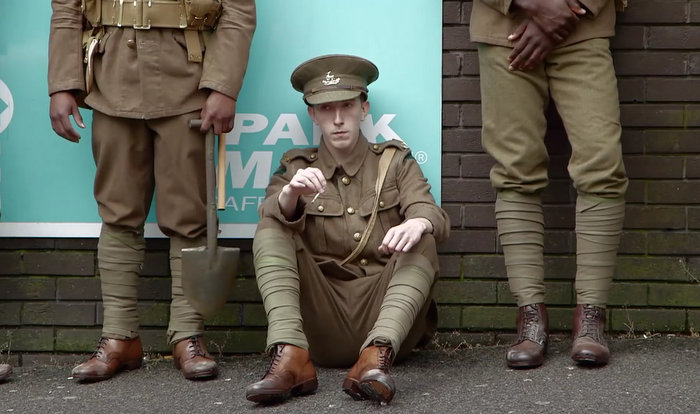 Surprising people at stations and other public spaces across the country, the soldiers' appearance marked the centenary of the Battle of the Somme, one of the bloodiest battles in British military history.
Each of the 1,400 young men that took part in the campaign represented a real soldier who had been killed during the Battle of the Somme; a mere fraction of the 19,240 men who lost their life on 1st July 1916.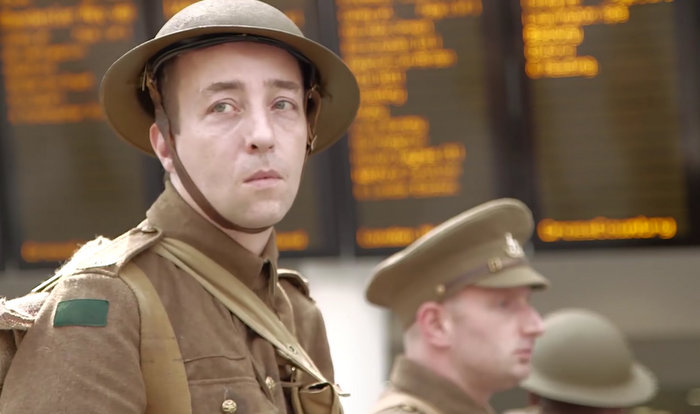 The soldiers did not speak, but at points joined together in a rendition of We're Here Because We're Here, a song sung in the trenches during the First World War. To bring home the message even more, anyone who approached a soldier was handed a card detailing the name, regiment and age of the man they represented.
See the soldiers in action here:
Described as a 'modern memorial,' the live activation was part of a publicly funded government initiative which aims to educate people about World War One. Involving 27 organisations and 1,500 volunteers, it was one of the largest arts participation projects ever staged in the UK.
Unsurprisingly, the incredible stunt touched people across the country, with many taking to social media to share their own photos and videos of the soldiers using #wearehere.
By intruding into people's daily lives, this poignant stunt forced people to confront the sobering reality of one of the darkest days in Britain's history. Simple, moving and original, it's a message we're unlikely to forget in a hurry.