2018 has been a year of change for Because Australasia – we've opened a new office, welcomed team members back from global secondments and been shortlisted for Agency of the Year!
1. Happy thriving team
It's the people who make the party right? This year, one of our core objectives as a business is to focus on growing our team. We've recently welcomed Stéph Babin back into the team as a Senior Account Director from secondment in Dubai. Gareth Brock, our Managing Partner, moved to Melbourne to spearhead our team on the ground there and we're continuing to make fabulous gains in New Zealand. With all of this change, we know that focusing on our people – their health, well-being and career development – will be key as we look toward the future. I chose the word 'thriving' as I'm a big fan of Ariana Huffington's book Thrive and her Thrive Global podcast. We're a talent-based business, focused on ideas – so we need people to be thriving personally to do so professionally.
2. More Trans-Tasman campaigns
We opened Because Auckland a little under two years ago with the mission of servicing Trans-Tasman clients as it makes sense to share thinking and approaches. We're proud to be doing this for several clients. It streamlines working for them and our local knowledge across both markets means we can advise the necessary tweaks to campaigns from the outset. On a personal level, I love to get home to New Zealand more often to see my family and friends, which is an absolute bonus.
3. Giving back For good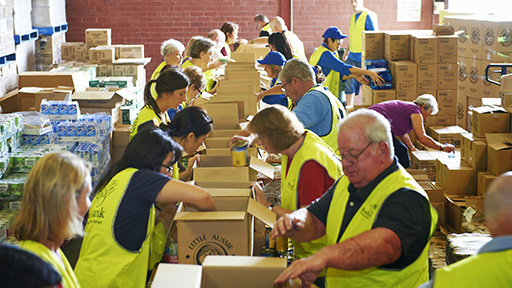 We're proud to be a company that gives back to our local communities. Building on one of Thrive's theme's of giving back, Because Australasia offers employees two volunteering days annually. This year, we'll be volunteering for Foodbank NSW helping out in their warehouse. I'm looking forward to spending time with our team, focusing on others and ringing in the new year by giving back.