Zeb is one of those guys you probably want on your team in a pub quiz.
He's got an obscure knowledge of several rather niche subjects and claims to know the flag of every single country in the world!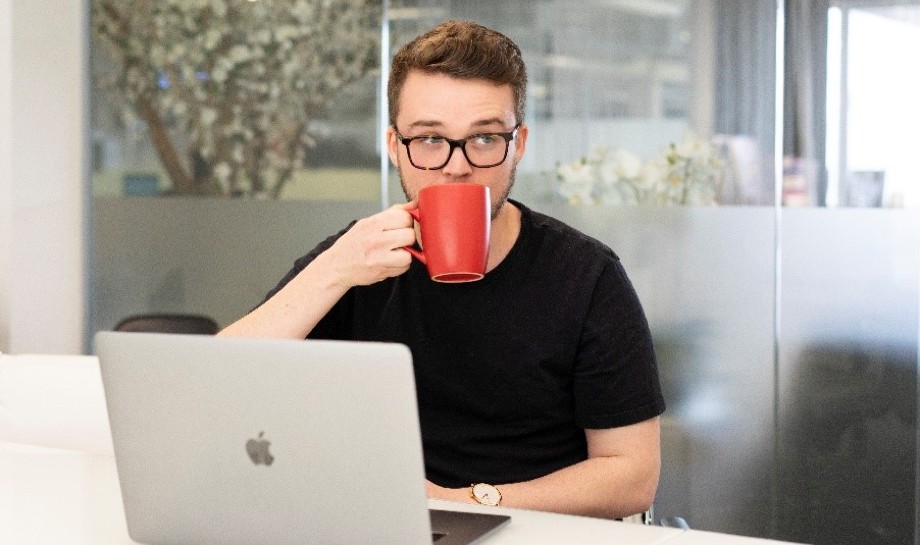 Following two backpacking trips covering each corner of the Earth, Zeb graduated from University in 2018 gaining First Class Honours in a degree focused on Behavioural Economics. Starting with Because shortly after, he has made the change from Account Executive over to Junior Planner – something he was keen to do from early on in his career. His love of research and numbers (yes, really) means he actually enjoys making graphs and using maths to find interesting insights.
Aside from his career, Zeb holds a few passions in life including travelling, skiing and boats, but none of them compare to his beloved Tottenham Hotspur. As a lifelong season ticket holder, he spends almost every penny he earns following them around and was (un)fortunate enough to see them in the Champions League Final in Madrid earlier this Summer.
In future, Zeb has got his eyes set on progressing within the planning and strategy industry before eventually retiring on a boat and sailing around the Mediterranean – as long as it fits around Tottenham's fixture list…
1. Which campaign in your career are you most proud to have worked on?
Although I've had a short career thus far, I've been lucky enough to contribute to some amazing projects. The Blu campaign, my first at Because, is always one that will stick with me, but I think the 'This Is Not A Cinema' campaign for Vue Entertainment takes the biscuit. It was nearly a year's worth of hard work and being able to see the finished product on screen throughout all Vue cinemas was a very proud moment.
2. Which person, dead or alive, would you love to have dinner with?
It has to be Elon Musk, the man is a genius! I'd probably just sit back with a notepad and take in everything he had to say. His way of thinking is revolutionary and I struggle to think of many other people who would be as inspiring as he is.
3. What show are you currently bingeing on Netflix? And what makes it so 'bingeable'?
I'm not actually a big binge-watcher of Netflix to be honest. The only exception I guess would be 'Mad Men', which had me hooked to the screen for hours at a time – the attention to detail is truly spectacular. I'm quite big on my films, and exceedingly critical, so to find something like 'Mad Men' that was so gripping was a nice release from my usual, grumpy television habits.
4. What's your go-to drink? And why?
I've been drinking Camden Hells a lot recently; I tend to steer clear of cheaper lagers because they give me flashbacks of being a poor student who used to pay for pints in loose change. Give me a cold, crisp lager by the river or the beach and I'm yours. You just can't beat it!
5. Name one thing on your bucket list
I've managed to achieve a lot of things on my bucket list to be honest, but something that has always eluded me is sky diving. I've always passed the opportunity up because I've got a fear of both heights and flying… not a great combo if you want to sky dive! Oh, I'd also love to watch Spurs win the Premier League, but I think jumping out of a plane with a parachute on my back is more realistic.
Want to join an award-winning, creative-experiences agency? Check out our latest vacancies and you could be featured here!