When you bite into a McDonald's burger, the last thing you'd expect to hear is a burst of operatic music.
But that's exactly what happened in this memorable experiential campaign in the Netherlands.
Demonstrating how the new Maestro burger stimulates the senses, McDonald's pranked unsuspecting customers who ordered the new burger with an operatic serenade like no other.
At first, customers were just mildly surprised by the music being played on screens throughout the restaurant. But the initial surprise soon escalated as they realised the footage was being live streamed and the operatic singer was addressing them directly – personally serenading them as they tucked into their burger.
The serenade was orchestrated by a real maestro (Guido Dieteren), who translated every step and move of the McDonald's guest to orchestral music.
Representing the big flavour of the burger, the exceptional piece of music hit a huge climax to coincide with the very first bite.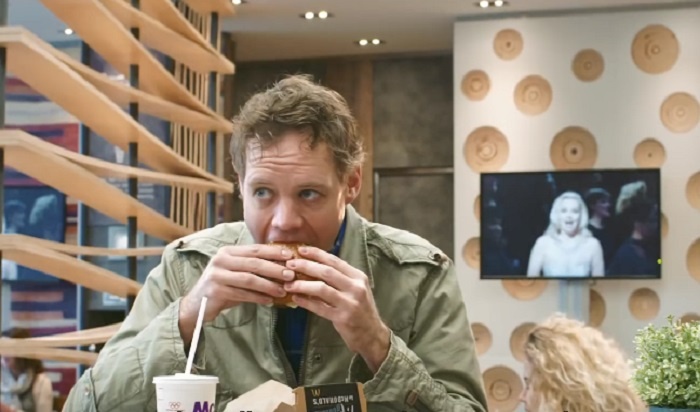 Of course, the shocked and delighted reactions of the bemused customers, were caught on film via a hidden camera.
After their epic encounter with a Maestro burger, each delighted customer was given the opportunity to meet the orchestra who serenaded them so beautifully during their meal.
Experiential campaigns like this one that create memorable and positive experiences for customers help to build greater levels of brand love, and McDonald's musical brand experience is underpinned by a clear taste-focused message.
It's great to see the mild shock but utter delight on the faces of consumers, reminding us of this cheeky prank to promote Sausage Party.