With virtual reality well on course to be one of the biggest experiential marketing trends of this year, it seems like every day a new brand is launching their own VR campaign.
It's now the turn of global fast-food giant, McDonald's.
Following the chain's announcement that virtual reality will be a key marketing focus for the brand during 2016, McDonald's kicked off their focused activity with a creative VR campaign in Sweden.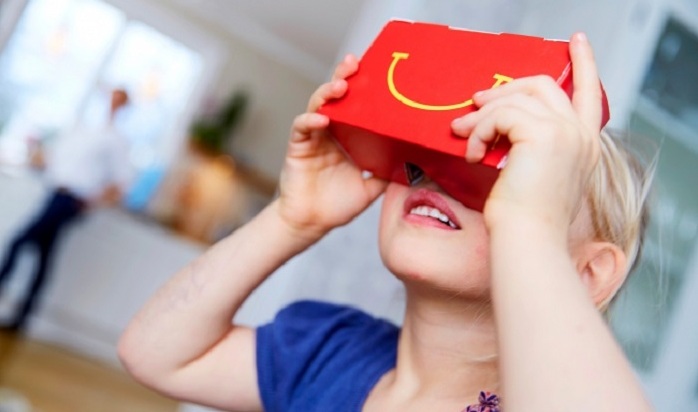 The simple but clever campaign offers children the chance to transform the iconic 'Happy Meal' box into a virtual reality viewer.
Dubbed 'Happy Goggles,' the virtual reality viewer is simply created by adapting a specially-designed Happy Meal box. All that consumers have to do is tear along some perforated lines and fold, and then insert the included VR lenses and their smartphone.
Once the viewer has been constructed, the kids can play a ski-themed VR game called 'Slope Stars' that's been specifically created by McDonald's for use with the new goggles. Looking through the viewer, the kids 'ski' down a mountain slope in virtual reality, dodging obstacles and collecting points along the way.
For those who aren't able to get their hands on the 'Happy Goggles' box, the game can also be played in less immersive but still enjoyable fashion online.
Only running for a very limited time, the campaign is rolling out in 14 restaurants across Sweden for the weekends of March 5th and March 12th. Although only previewing in Sweden, McDonald's has hinted that the campaign could well be making an appearance in other countries soon.
See the 'Happy Goggles' take shape:
Over the years McDonald's have proven themselves to be a master at experiential marketing. Just think back to their 'jingle bench' in Warsaw and 'joy maze' in Bucharest.
This new campaign is yet another great example of a global brand embracing the potential of virtual reality technology. We're excited to see what McDonald's will come up with next!