Rum brands are often steeped in a rich heritage that shapes brand identity from the bottle design through to the taste and aroma.
The strong and sweet drink originates from the Caribbean and is infused with the lively, exciting culture of the islands.
Experiential marketing can help bring the exotic story of rum to life in a creative and truly memorable way that engages all the senses.
Rum brings up connotations of sipping mojitos on white-sand beaches, pina coladas under blue skies, and daquiris in the shade of palm trees.
In an attempt to transport rum enthusiasts to the beaches of Bermuda, well-known rum brand, Captain Morgan, teamed up with food experimentalists, Bompas & Parr, to create a magical and unforgettable brand experience called the Lost Lagoon.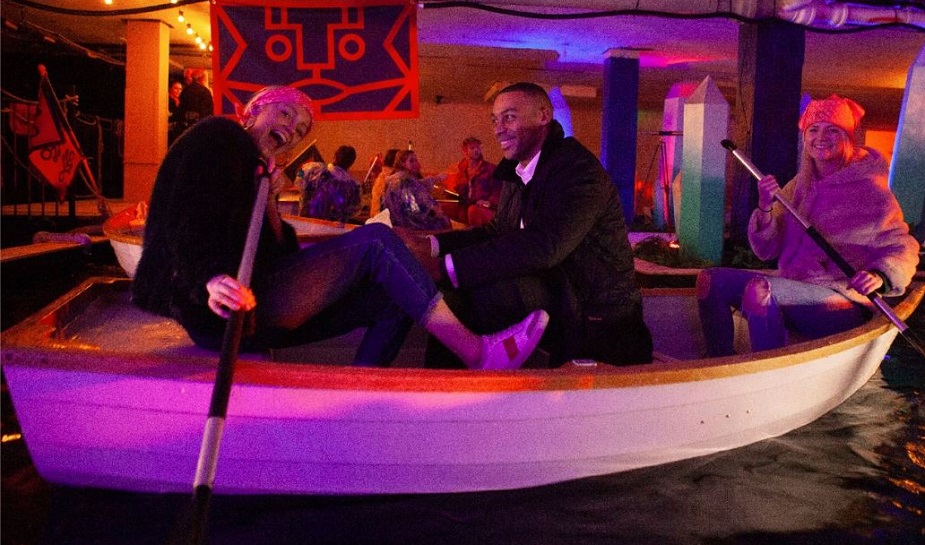 The Diageo-owned brand reinvented the world of the infamous Captain Henry Morgan, the rum's iconic creator, with a truly immersive experience that offered Brits a surprising break from the grey February skies.
Transforming the basement of West 12 shopping centre in Shepherd's Bush, London, the world's biggest underground boating lake awaited guests ready to embrace their inner pirate.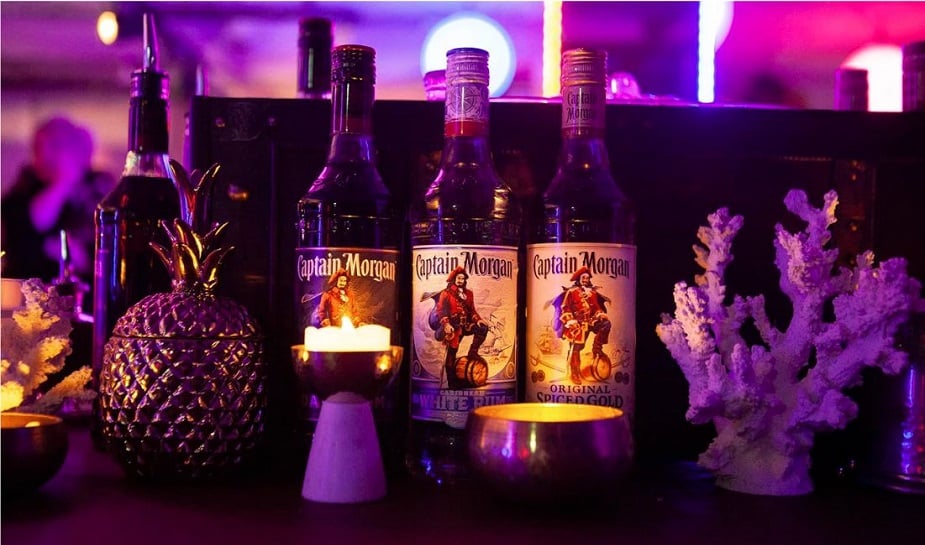 Rum lovers and wannabe buccaneers were invited to set sail across the unchartered waters to discover the recipe for captain's ultimate rum punch. The nautical adventure like no other took the guests to different desert islands where they would gather ingredients to make the coveted cocktail.
There were also a host of creative and interactive challenges along the way which included dressing up in disguise, breaking out of jail and deciphering 'ancient' tablets to uncover the recipe. They also had to battle through changing weather, simulated by rain and wind machines.
After they succeeded, the guests were taken to the captain's party bar which featured rum-based drinks, a whirlpool cocktail station and Caribbean-inspired food and entertainment.
Captain Morgan also didn't miss the opportunity to teach rum lovers some new and tasty recipes with their favourite tipple.
The campaign was boosted on social media with the hashtag #rumquest, and total involvement was encouraged with the request for Neo-Tiki fancy dress (whatever that is!)
The alcohol sector is one of the biggest players in the experiential game. Taking consumers on an immersive and theatrical journey is a highly-effective way for raising brand awareness and winning hearts.
Macallan has previously adopted this strategy with a memorable sensory tour, The Macallan Residence. So has Bacardi, with its highly-engaging and entertaining show that told the story of the Cuban family who first created the famous rum.