Are you sitting at your desk reading this, bored and wondering if there's a better job out there for you?
Well, there is! Because Australia is expanding and has a number of new opportunities available from Account Director to Account Executive.
Because offers an incredible breath of work – from delivering cutting-edge virtual reality campaigns to planning amazing employee engagement events and exclusive VIP experiences.
We work with some of the biggest and most well-known brands in Australia, like Westpac, Woolworths, Sydney Water, P&G, Ferrero and Sanitarium to name a few.
We value our employees and invest heavily in their development, offering structured training and 360 feedback sessions to help our staff improve their skill sets and gain invaluable professional experience.
What's more, we offer our employees fantastic perks and benefits, including secondments to our offices around the world. Our own Stéphanie Babin started off at Because as a Senior Account Executive. Three years later, she's an Account Director and leaves next month for an 8-month stint at our Dubai office.
And last year, for the 2016 Summer Olympics, Stéph was invited to travel to Rio and work and play in the Athlete's village to help Woolworths activate their Olympics sponsorship.
A few other recent team outings included a day at the Melbourne Cup, a morning yoga session and a boat trip around the Sydney harbour.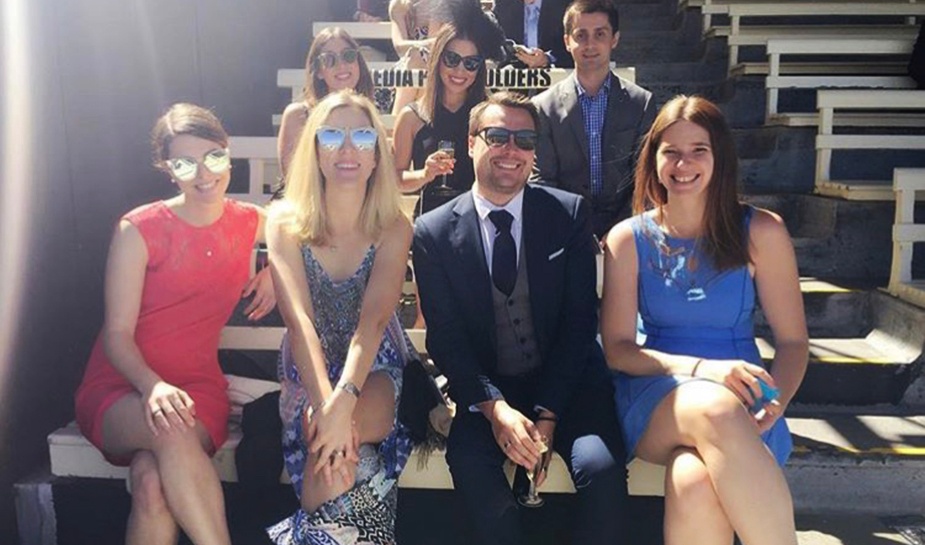 We also believe it's important to give back to our local communities. So we offer each of our staff two days to volunteer at a charity of their choice. I've been giving my time to Salvation Army (Salvos) stores in Sydney.
Because is a fun, collaborative work environment and the office is a stone's throw from the Sydney harbour. We offer free breakfasts on Mondays and drinks on Fridays at the office bar.
Sound like a place you'd like to work? Then get in touch with our Global Talent Manager, Melanie Dibley, to find out more about the opportunities we have available.